Wondering how much does Spotify Pay Per Stream? Streaming platforms like Spotify pay artists based on the number of streams their songs receive. Spotify pays an artist a small royalty every time you listen to their music on the service.
There has been much criticism of Spotify's payment model in the past.
Although Spotify offers listeners many benefits, they are not very generous to artists. Also, the company doesn't disclose how much each stream is worth. Hence, Spotify doesn't provide transparency regarding how much does Spotify pay per stream?
The amount you earn from Spotify streaming depends on many things, including your audience's location, whether they're Spotify premium members, and what kind of distribution contract you have.
Considering all these questions that you've in your mind regarding how much does Spotify pay per stream, the article below explains all the facts about Spotify's payment details. Let's get into the details now.
How Much Does Spotify Pay Per Stream?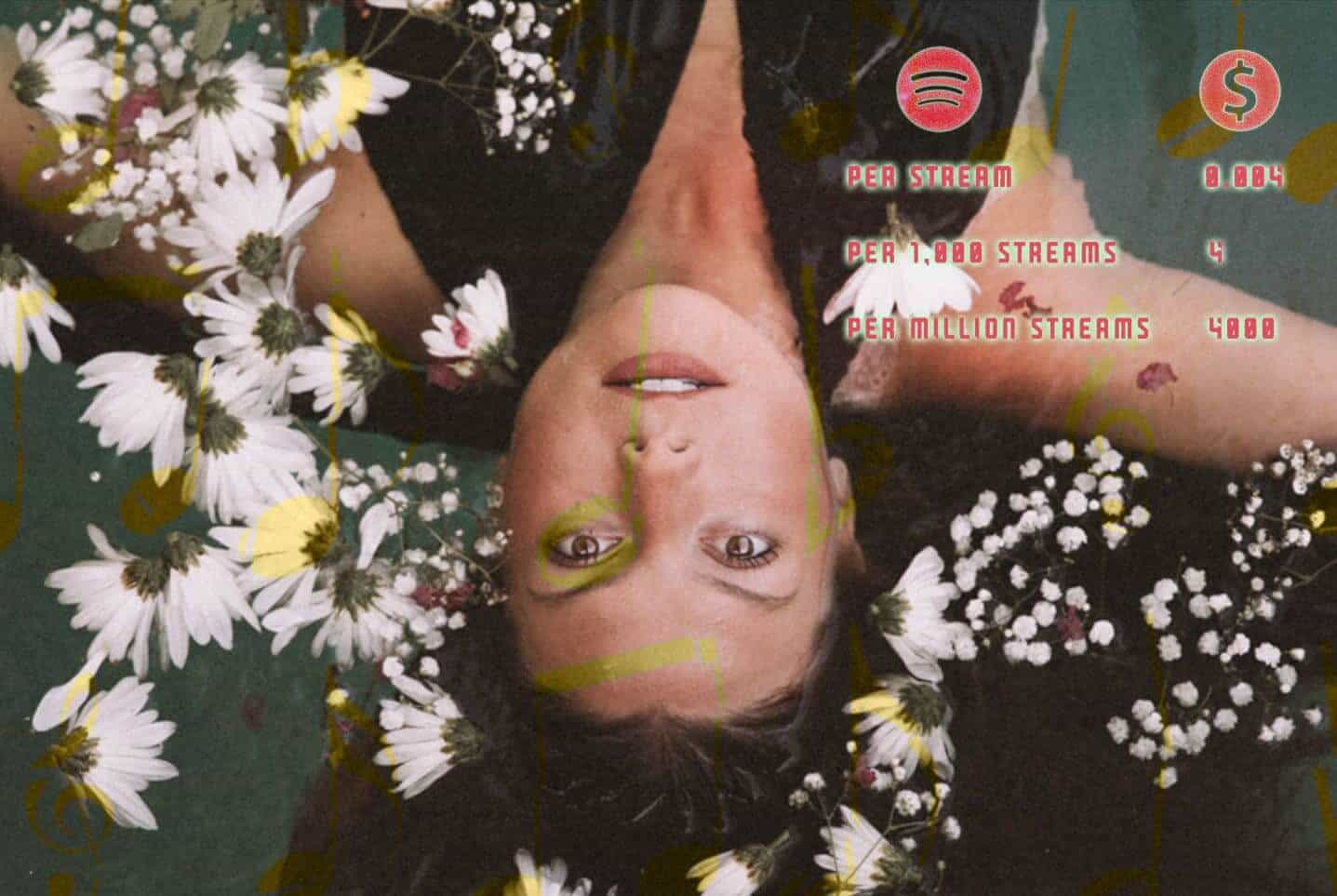 A recent study by the Recording Industry Association of America (RIAA) found that subscriptions are replacing album sales on Spotify. Furthermore, the RIAA reported that physical product sales were also down 23 percent due to the pandemic.
Artists are increasingly reliant on music streaming revenue as the income from live events declines and the industry shuts down on occasions. Earning a dollar would require you to have at least 250 streams per video. In simple words, it has been reported that Spotify paid artists up to $0.0054 per stream, while other sites said less than $0.0033.
Spotify's payout rate hasn't always been this high – it has changed since the beginning. A look back at 2014 shows that they paid an average of $0.00521, but a peek ahead shows that they paid $0.00437. As of 2017, artist-rights organizations estimate the average pay rate is around $0.00397, down from around $0.00397 in 2016. On the whole, Spotify's pay stream rate has been fluctuating a lot since the beginning.
How Much Does Spotify Pay Per 1000 Streams?
Now, the question arises as to how much does Spotify pay per 1,000 streams to get a general idea. Well, the current rates of Spotify for their per stream give us a rough estimate of earning $4 for 1000 streams.
For example, 1,000 streams would cost around $4, while 100,000 streams would cost $400.
Please remember that this result could be lower if certain factors were considered, such as if only half of your song was listened to.
You will need to have over 300,000 monthly streams for your music to make a decent living from Spotify.
Calculating Spotify Per Stream Rate
In the same way that many algorithms are closely guarded secrets, Spotify's payment model is no different. Spotify's website does not offer any of these numbers, but if you're a musician, you can still use a Spotify stream calculator to help you estimate how much you might earn.
Giving a verdict, it is evident that you can't wholly rely on Spotify for your earnings with these rates. It can only be considered a side job.
You may earn the following as an artist, according to the stats mentioned above:
Per stream, you'll earn $0.004 on average
Per 1,000 streams, the making will be $4
A million streams would pay you $4,000
Approximately $4,100 per month is the average salary in the U.S.
However, a million streams stay as a dream for many streamers. It requires a great deal of effort, time, and luck for each of your songs to get a million streams.
How Much Does Spotify Pay Per Stream vs. Other Platforms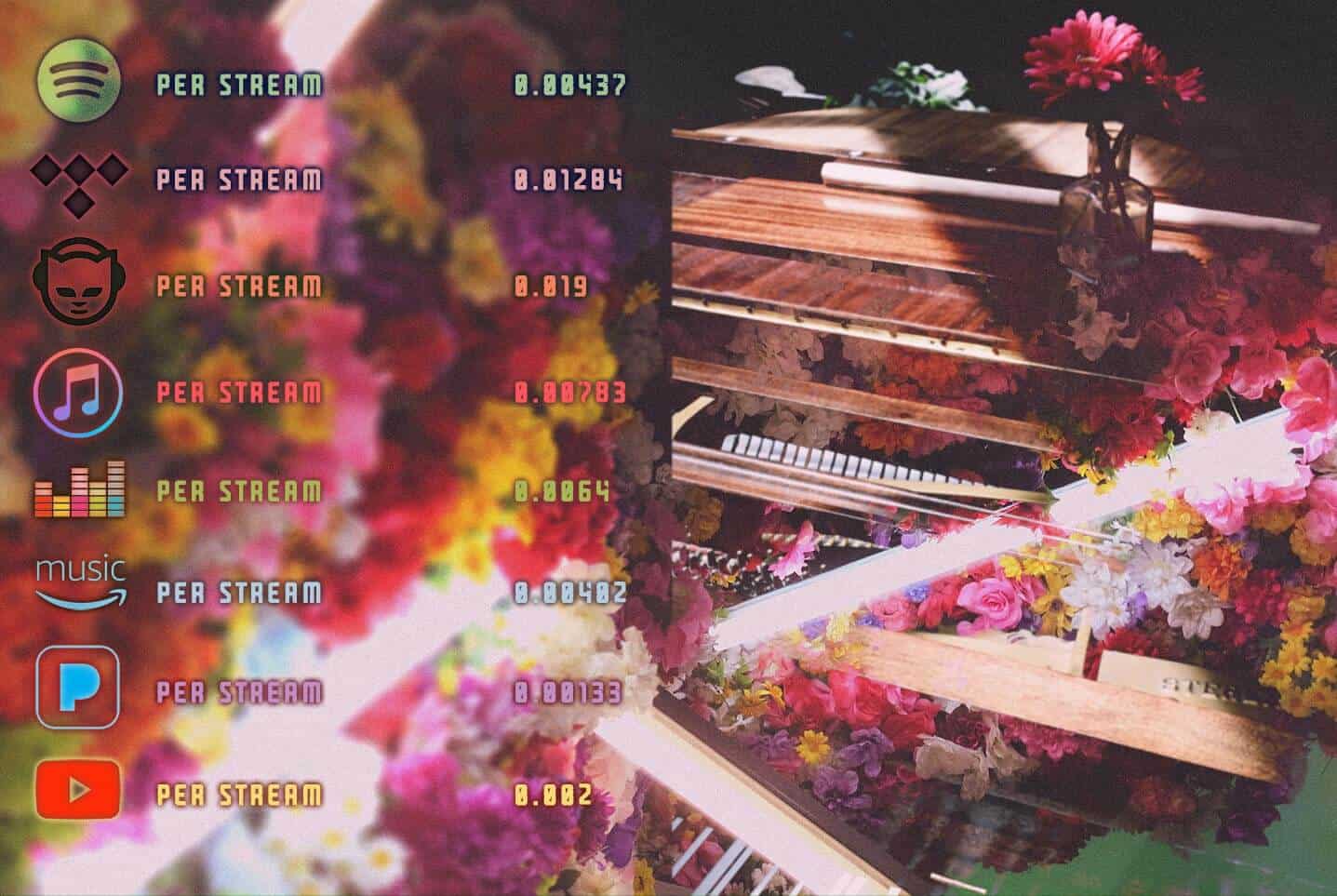 We have presented a chart below showing how much different music streaming services pay per stream?
| | |
| --- | --- |
| Service that Streams Music | An Average of Per Stream Income |
| Spotify | $0.00437 |
| Tidal | $0.01284 |
| Napster | $0.019 |
| Apple Music | $0.00783 |
| Deezer | $0.0064 |
| Amazon Music | $0.00402 |
| Pandora | $0.00133 |
| YouTube | $0.002 |
If you have a look at the Comparison Table above, you'll get an idea of how Spotify's pay-per-stream rate is neither too good nor too low. It is an average rate that you would get from some other music streaming platform. However, considering the number of users on Spotify, streamers deserve a lot more than what they're getting at the moment.
Spotify vs. Apple
Apple initially released Apple Music in 2015, which is the company's first service for Android mobile devices. The number of users of Apple Music is currently about 60 million, which still falls well short of its biggest competitor Spotify. Would Apple increase artist payments to increase competition? The answer is definitely yes. For an artist to earn $1, a total of 136 streams are all they need.
On the other hand, an artist on Spotify only gets paid at 250 streams. Nevertheless, it is a significant difference.
Even if an artist reaches a million streams on both platforms, this saves them $1,000, a pretty substantial amount.
Spotify vs. YouTube
Chad Hurley, Steve Chen, and Jawed Karim founded YouTube on February 15, 2005, and it has been a successful platform ever since. About 300,000 new videos are uploaded every day to YouTube, making it one of the world's top 3 most visited websites.
Music artists can use YouTube as a platform to release their music videos.
How much money can they make with such videos compared to Spotify's pay per stream?
Video clips viewed a million times make an artist about $1,750. Thus, Spotify and Apple Music both pay a smaller amount than Spotify in this case.
In both the cases mentioned above, it is clear that for Apple vs. Spotify, Spotify pays a pretty lower pay per stream than the former. Therefore, musicians would opt for Apple to get better earnings. However, in the case discussed later, we compared Spotify with YouTube.
Contrary to anticipated, YouTube pays a pretty negligible amount of money to the music creators compared to Spotify. In this case, YouTube comes on the top for music creators who want to have a better-earning digit.
How To Increase Streams on Spotify?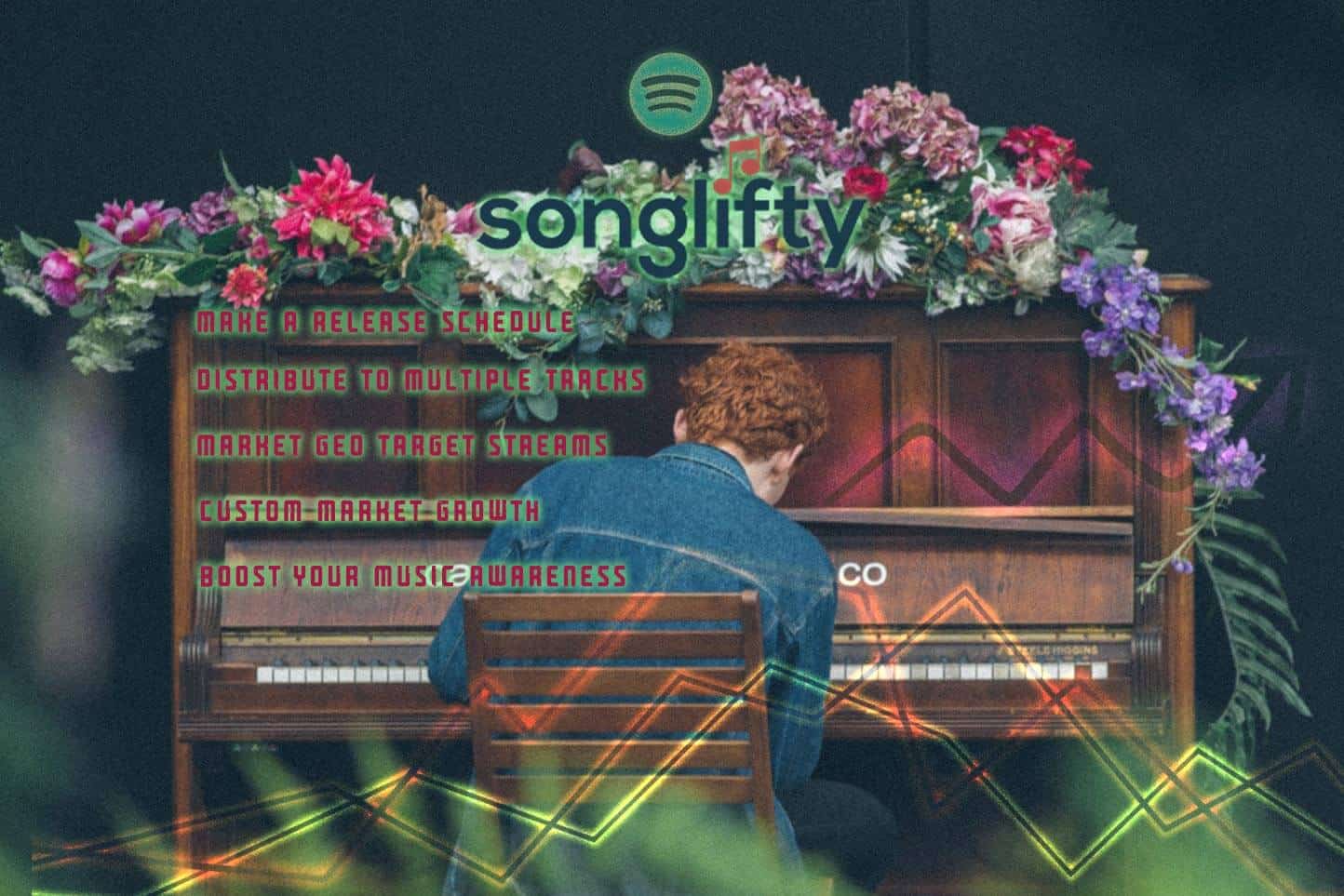 The more streams an artist has, the more money they will earn.
A consistent and frequent release schedule has proven the most reliable way for artists to build a fan base. There is nothing wrong with releasing a magnum opus every year, but a sporadic schedule may only attract a small audience.
It is not the only factor that impacts. It would be best if you played smart when getting on top of all. Songlifty is the best tool that can help you increase your Spotify streams and promote your music on Spotify.
Spotify is reliable, but they also offer exceptional packages worth the try for music creators who want to make their name stand among the crowd. Spotify streams booster tool, Songlifty, is all praise since people who've tried it are delighted with the company's offerings.
If you genuinely want to earn a good amount of money from Spotify, get your investments done in Songlifty. Trust me, and you won't regret it.
Wrapping Up
Now that we are very well known how much does Spotify pay per stream, it's time to get to a conclusion.
Can you have good earnings from Spotify?
The truth is, not much. There are exceptions, including the big names who can rack up millions of streams within hours.
For all but the most prominent music artists, Spotify pays out for every stream as with other streaming services. However, you need to fit on some standards mentioned above to earn a dollar and more.
The Spotify per-stream rate is only some cents which are not of any worth. If you'd like to boost your Spotify earnings, it's high time that you head over to Songlifty promotion services. You'll end up making a big name on Spotify. Good luck with your future on Spotify.