New artists need to understand music copyright to succeed in the industry. To protect your artistic creations and get recognized, it's important to understand music copyright. This guide will teach you about music copyright and help you handle copyright issues.
Music copyright is the legal protection granted to creators of original music. It gives them exclusive rights to their creations. As a new artist, understanding music copyright is important for several reasons. You can use it to protect your music from being used without permission. You can also control how your music is shared and performed. Additionally, you can make money from your creative work.
Musical compositions, lyrics, and sound recordings are among the works that are protected by music copyright. Need to to know what elements of your music are covered under copyright law to ensure that your rights are safeguarded.
Securing music copyright involves taking certain steps to establish your ownership. Registering your music with the Copyright Office is a crucial step in protecting your rights and providing evidence of ownership. Knowing what copyright notices do can stop people from stealing your work and let others know your rights.
Music copyright owners have a range of rights that they can exercise. These include reproduction rights, distribution rights, performance rights, and the right to create derivative works. Understanding these rights is integral in managing and leveraging your music in the industry.
The concept of fair use plays a significant role in music copyright. You can use some copyrighted material without permission for specific purposes, like criticism or teaching. Understanding the factors considered in determining fair use can help you navigate situations where your music may be used without your explicit permission.
To avoid copyright infringement, it is crucial to obtain proper licenses for the use of music. Understanding the different types of music licenses and knowing when and how to obtain them is essential for ensuring that your music is used legally and that you are appropriately compensated for its usage.
In cases of copyright infringement, enforcement and remedies are available to protect your rights. Legal actions and penalties can be pursued against infringers. To protect yourself as a new artist, use contracts, monitor your music's usage, and work with professionals in the industry. This will help prevent infringement.
This guide explores music copyright. It equips you with knowledge and tools to navigate copyright law. You can protect your creations and thrive as a new artist in the music industry.
Key takeaway:
Understanding Music Copyright is crucial for new artists: It helps them protect their original music and avoid legal issues.
Music Copyright protects various works: It covers original compositions, lyrics, and sound recordings, providing comprehensive protection for artists.
Securing Music Copyright requires registration and copyright notices: Registering music with the Copyright Office and using copyright notices can help artists establish their rights and deter potential infringers.
Music Copyright owners have exclusive rights: They have reproduction, distribution, performance, and derivative work rights, allowing them to control and monetize their music.
Understanding Fair Use is important in music: Artists should know the concept of fair use and the factors considered in determining fair use to avoid copyright infringement.
Navigating licensing and avoiding infringement is essential: Obtaining proper licenses and taking precautionary measures can help new artists avoid legal troubles and protect their work.
Enforcement and remedies are available for music copyright infringement: Artists have legal options to enforce their rights and seek remedies for copyright infringement.
Understanding Music Copyright
Copyright Ownership: When you create original music, you automatically hold the copyright. Copyright protects the expression of ideas in tangible forms, such as song lyrics or melody.
Rights Granted: Copyright gives creators exclusive rights, including reproduction, distribution, performance, and display. These rights allow artists to control how their music is used and ensure they receive acknowledgment and compensation.
Registration: While copyright protection is automatic, registering your music provides additional benefits. Registration creates a public record of ownership and makes it easier to enforce your rights in case of infringement. The registration process varies by country.
Duration of Copyright: Understanding copyright duration is crucial. In most countries, copyright lasts for the creator's lifetime plus a certain number of years after their death. After the copyright expires, the work enters the public domain.
Fair Use: Fair use allows limited use of copyrighted materials without permission. It's important to understand fair use to avoid unintentional infringement or misuse of others' works.
Licensing and Royalties: Using someone else's copyrighted music requires obtaining the appropriate license. Licensing agreements define granted rights and royalties or fees paid to the copyright holder. This applies to sampling, cover songs, synchronization for film or TV, and public performances.
Copyright Infringement: Infringement occurs when copyrighted material is used without permission or beyond fair use. Infringement can lead to legal consequences, including financial damages and injunctions. Respecting and seeking permission is crucial when using others' work.
Enforcement: If you believe your music has been infringed upon, consult a legal professional specializing in intellectual property law. They can guide you through enforcing your rights, such as sending cease and desist letters or filing lawsuits if necessary.
What is Music Copyright?
Why is Understanding Music Copyright Important for New Artists?
What Works are Protected by Music Copyright?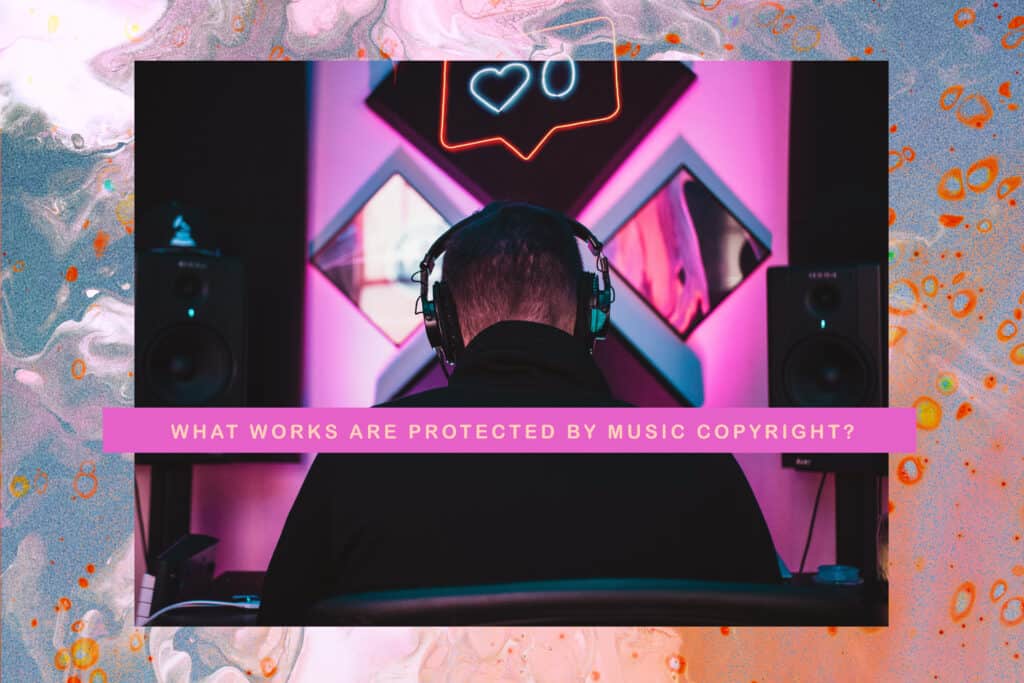 Original Musical Compositions
Lyrics
Sound Recordings
How to Secure Music Copyright?
Registering Your Music with the Copyright Office
Understanding the Role of Copyright Notices
What Rights do Music Copyright Owners Have?
Reproduction Rights
Distribution Rights
Performance Rights
Derivative Works
Fair Use and Music Copyright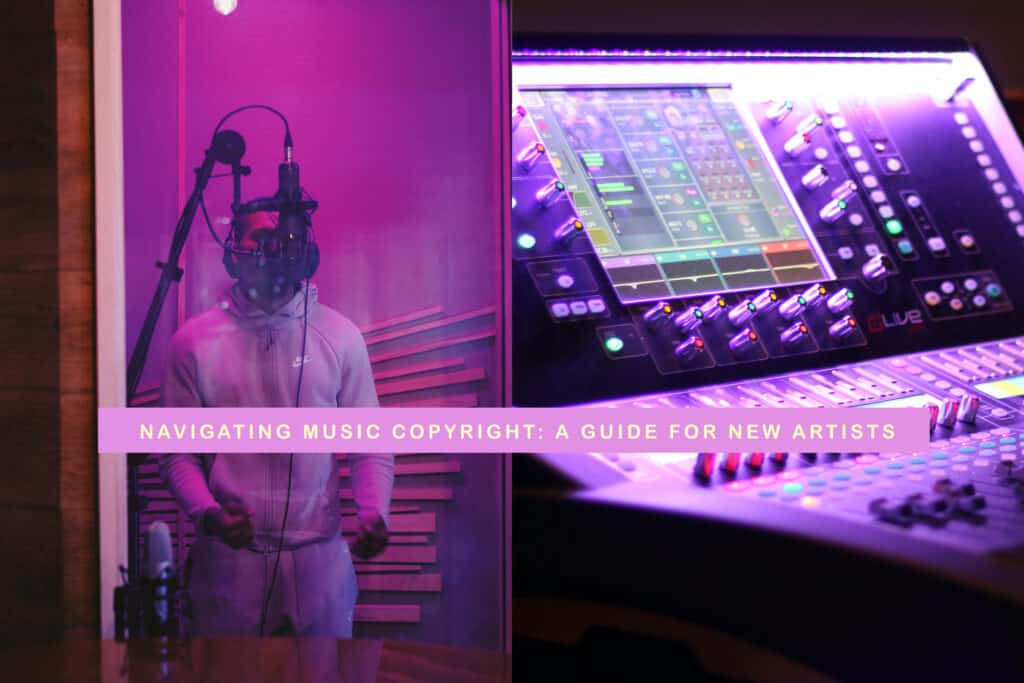 Understanding the Concept of Fair Use
Factors Considered in Determining Fair Use of Music
Avoiding Infringement and Navigating Licensing
Obtaining Proper Licenses for Music Use
How to Protect Yourself as a New Artist against Infringement
Understand your music copyright rights: Take the time to familiarize yourself with reproduction rights, distribution rights, performance rights, and the right to create derivative works.
Register your music: Ensure that you register your original music compositions, lyrics, and sound recordings with the copyright office. This will provide legal evidence of your ownership.
Use copyright notices: It is crucial to place copyright notices on your music and related materials. Include your name, the copyright symbol, and the year of creation.
Keep detailed records: Maintain thorough records of your creative process. This should include drafts, revisions, and collaborations. These records will serve as evidence of the originality of your work.
Protect your demos: When sharing demos or work-in-progress, use non-disclosure agreements (NDAs) to keep them confidential and protected.
Monitor your work: Regularly check various platforms for any unauthorized use of your music. If you come across infringement, utilize copyright enforcement tools to take appropriate action.
Obtain proper licenses: If you plan to use samples, cover songs, or any other copyrighted content in your own work, make sure to secure the necessary licenses.
Consult legal professionals: If you suspect infringement or need assistance with enforcing your rights and seeking remedies, it is wise to seek advice from copyright law specialists.
Enforcement and Remedies for Music Copyright Infringement
Some Facts About Navigating Music Copyright: A Guide for New Artists:
✅ Copyright signifies ownership of intellectual property. (Source: Music Gateway)
✅ There are two types of music copyright: composition and sound recording. (Source: Music Gateway)
✅ Ownership of copyright depends on whether the music was created independently or with a label. (Source: Music Gateway)
✅ Registration with the U.S. Copyright Office is required for enhanced benefits and before filing a lawsuit. (Source: Music Gateway)
✅ Early registration can result in a large payout and covers legal fees. (Source: Music Gateway)
Frequently Asked Questions
1. How can I earn money from my music through copyright?
2. Is the "poor man's copyright" still valid for protecting my music?
3. What are the steps involved in registering copyrights for my music?
Gather necessary information about your music, including lyrics, melodies, recordings, and composition.
Complete the registration application types provided by the U.S. Copyright Office or a copyright registration service like Cosynd.
Submit the application along with the required documentation, such as digital sound recordings or sheet music.
Pay the registration fee.
4. What are the types of music copyright I need to consider?
Composition copyright: This protects the original music and lyrics, including chord progressions, song titles, melodies, and songwriting.
Sound recording copyright: This covers the specific recorded version of a musical work, typically owned by recording artists or labels.
5. Can I officially copyright my music or is it automatically protected?
6. How can I timestamp my music as proof of ownership?
Email files to yourself with a specific date and time, providing a digital record.
Upload your music to online platforms with timestamps, indicating the existence of your work at a specific point in time.
Consider using professional services like Cosynd, which can assist in creating timestamped copies of your music.