If you are reading this article, you already know how important YouTube is to get your music noticed. How to promote a song on YouTube may look pretty simple until you try it and realize you are not getting the results you expected. 
Reading this before trying anything is a good first step for those who have not given it a go yet. You will be saved a lot of frustration that comes with your YouTube music promotion. 
Even if you have already dipped your foot into the pond, you will learn the most efficient techniques about how to promote a song on YouTube and go viral, guided through the various steps to create a successful campaign for your music.
This will mainly cover how you can create a top-quality channel, content creation to get the attention of your target audience while keeping them engaged, YouTube music video promotion, and finally, learn the best tools and methods that will help you execute your plan to perfection.
Optimize Your Channel Like a Professional!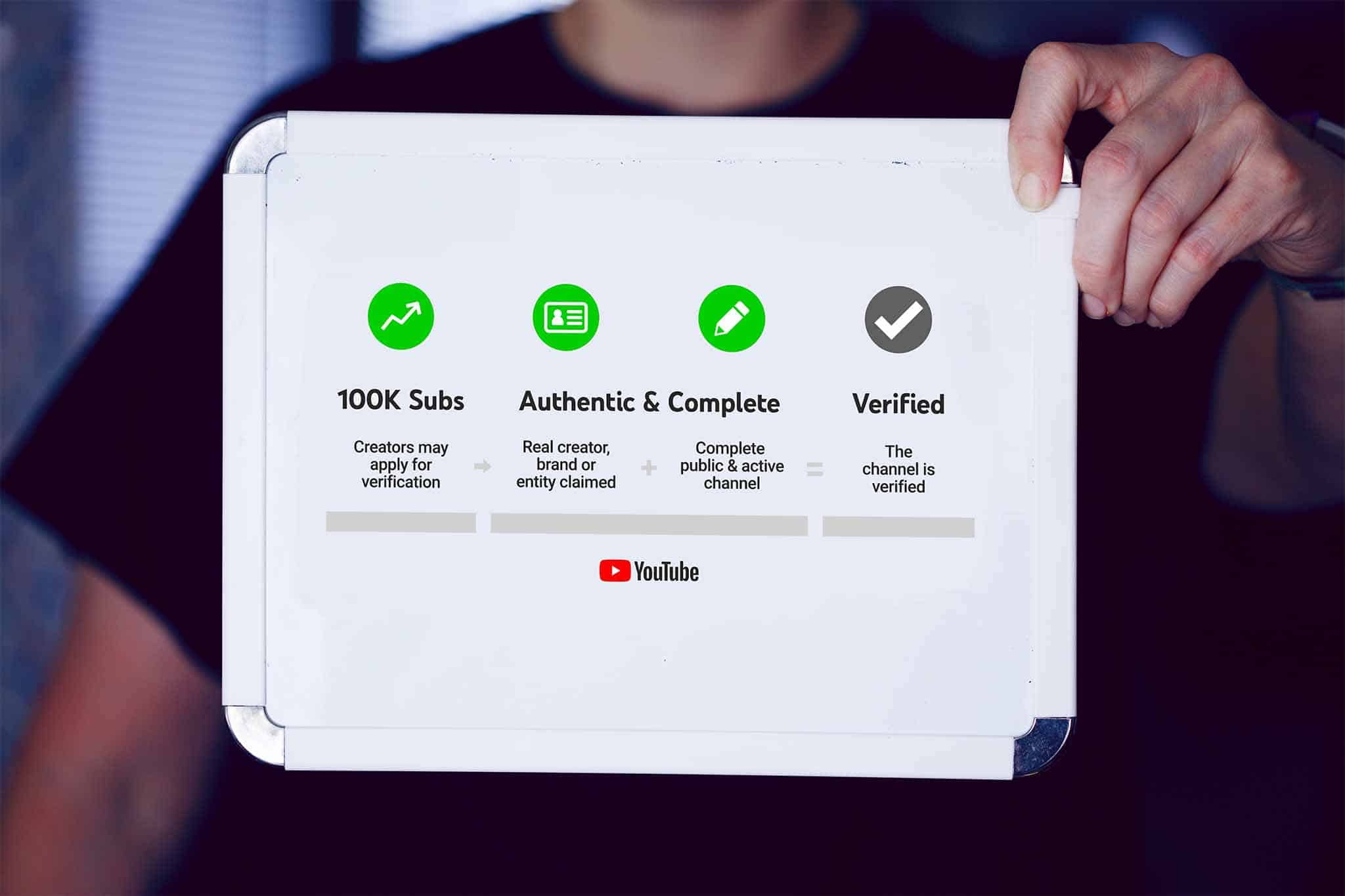 Before you start doing any sort of how to promote a song on YouTube, you should first ensure that your channel is of a professional standard and well optimized. Otherwise, you will be wasting a lot of effort later when running marketing campaigns that don't get you the results you seek.
There are many channels on the platform, so this step bothers with how you can make yours stand out among others, especially those you share a domain or genre with.
1. Choose an Appropriate Channel Name
One of the first things you have to do when optimizing your channel is select a keyword you want to associate your channel with. If possible, choose a name that contains this keyword or a phrase that captures its essence. Your channel will organically pop up when users issue a search with this keyword.
2. Add Channel Icon or Logo
Make sure you include a channel icon or logo, as it provides a visual representation of your brand and communicates your channel's topic. It also makes your channel look professional and memorable.
3. Fill About Us Page
The first 48 characters of your channel's About Us page will show in search results. Therefore, it is imperative that you provide a good description of your channel and its aims. You should make sure you utilize your keywords here too.
4. Have a Channel Trailer
Your channel trailer is a short video that introduces people to your channel. Make sure you keep this video between 30 to 60 seconds in length, all the while providing a summary of your channel and including its keywords. 
Remember to upload subtitles and closed captions as an aid to the visually impaired and also as a way to slip in your keywords again. 
5. Optimize Your Videos
Just as you are optimizing your channel, you should be critical of the types of videos you upload, their titles, descriptions, and thumbnails. These play their part in improving or messing up your ranking in search results.
6. Get Your Channel Verified
Take all the necessary steps to get your channel verified. This will give you the ability to upload videos longer than 15 minutes, add custom thumbnails, and live stream content, and also grant you the ability to appeal content ID claims.
Connect with Your Audience
A lot of upcoming artists do the wrong way how to promote a song on YouTube. Their focus is mostly on creating content and making it viral, instead of building and connecting with the audience. Don't make the same mistake. To take full advantage of your music video going viral, it has to relate to your brand. 
You can get almost every video you upload to become popular on YouTube if members of your audience associate with you and your brand.
Let's now explore how you can build that connection you seek.
1. Provide Education or Insight
Entertaining your audience is a basic requirement as a musician, and you should make sure your music does that. To set yourself apart, you need to give your viewers something more to remember you buy. 
Your unique selling point should be some form of education or insight you provide to them. These tell them that you have a deep understanding of your craft, and also that you care enough to want to share this knowledge with them. 
Let your viewers feel that you give them more than you should, and they will reciprocate it.
2. Use Consistent Themes
Being consistent in your brand's theme will give your viewers a sense of familiarity anytime they encounter it. These can be a set of recurring characters in a collection of adverts or music videos or even a tagline in your song.
3. Be Interesting and Engage
According to Neil Patel, some of the best channels and themes that perform incredibly on YouTube involve entertainment, sexiness, celebrity culture, and how-to videos. You can combine more than one of these to gain more advantages for yourself. As you generate interest, don't forget to keep engaging people who interact with your content.
A very simple method nowadays, and the cornerstone of TikTok's success, is the creation of a dance challenge. Your audience can get involved, go viral themselves, and make your music go viral too. 
Engage them by commenting on their videos to let them know you are watching them.
4. Borrow an Audience
You can borrow an audience from a celebrity or influencer by including them in your content or through affiliate marketing.
As a musician, you should collaborate with other artists to build a connection with their audience too. The recent collaboration between Ed Sheeran and Fireboy DML on the Peru Remix is a classic example. 
The original song from Fireboy DML was a hit but didn't have the numbers like the remix. It's had over 10 million views in just 6 days and keeps getting more views. Fireboy DML's number of followers has increased exponentially since the release. 
These are Ed Sheeran fans he has built a connection with because of the collaboration with their idol.
Build an audience by providing insight, using a consistent theme or character, generating interest and engaging with reactions to your content, and reaching out to the audience of others.
Uploading Your Videos 
The videos you upload represent the building blocks of your YouTube channel. 
Uploading the right way will help you gain a lot of organic views, contributing to the improvement of your ranking in search results and making money from YouTube. 
The guidelines below will cover some steps you will need to take to ensure that your videos are well optimized.
1. Post Regular Content 
Content is king, and one can never have too much of it. People need to see your videos consistently to be able to identify with your brand. This is why you should have an editorial calendar for posting videos. 
Your editorial calendar should plan out your creation and production processes, as well as schedule the times these videos will get released to your channel. 
You can even schedule out the posting periods automatically if you want. 
2. Add Subtitles and Closed Captions
You should always remember that technology is very inclusive now, and as such, you should try as much as possible to add subtitles and closed captions in videos you upload to your channel. It helps people with hearing disabilities to still have a full experience of what your video is about, increasing your audience. These also provide you with the opportunity to use keywords that boost your YouTube video, adding to SEO efforts.
3. Use Keywords and Hashtags
Keywords are important in how Google's algorithm finds your videos and ranks them for search results. You should try to include them as much as possible in your videos without making them too obvious. 
One method is to insert them into what you say in your video, especially in the opening 15 seconds. If that is impossible, you can also insert them in your video's title and description. You can also add them to the subtitles and closed captions, as mentioned earlier.
Don't forget about hashtags when doing all these. They represent a simple way of indexing your content for search algorithms. Add them to your descriptions and titles if possible. You can blend hashtags and keywords to boost your videos on YouTube.
4. Customize Thumbnails and Add Video Cards
Customizing your thumbnails with all sorts of designs, banners, and text contributes to your videos standing out. In the same way, you can use YouTube's cards and end screens to implement CTAs or to promote other videos you have. You can gain lots of organic traffic by using these techniques that make it easier for viewers to find your videos.
5. Organize Your Videos with Playlists
Use playlists to group related videos on your channel. This gives your channel a very clean look and simplifies navigation for visitors. This contributes to giving them a pleasant experience, increasing the probability of them coming back to your channel. It also provides SEO opportunities with a playlist title and description. 
Combining these techniques should give your videos the best chance of reaching anyone within your target audience. They will also improve organic traffic coming to your channel, providing an appropriate foundation for you to get your music noticed. 
How to Promote a Song on YouTube: Marketing Strategies to Launch a Successful Music Career 
Setting up a professional channel and uploading an optimized video is just a part of what you need to do to make your music video popular on YouTube. 
The video at that stage has everything it needs to make it popular, but the potential is not enough. You will have to employ a few strategies to ensure that you reach as many people in your target audience as possible. These strategies are discussed in the paragraphs below:
1. Share Your Video
The first and most basic action you should take after uploading your music video on your channel is to share it. Make sure you post the link and description on any platform you are on. Share it with your friends, family, and acquaintances. 
As you share it with them, encourage them to share it in their spaces. This creates a large chain that will help you reach people you are not directly connected to. 
2. Documenting Your Experience
A shared experience is an important aspect of your strategy. This should be put in place even before the actual music video is started. It is a documentary or "making the video" style of capturing the creation process for your music video. 
Storytelling has always captivated audiences around the world, and a story about how you completed your music video despite various challenges you encounter will help viewers identify with it more. 
3. Submit Videos to Popular Channels
There are YouTube channels that are already popular for things like music video ratings and new music discovery. You can send a message to these channels with a link to your song for them to check out. Your song will receive great exposure if they grant your request and feature your music video on their channel.
4. Create YouTube Ads
According to Google, paid YouTube mobile advertising is 84% more likely to receive viewers' attention than TV advertising. You can check the YouTube ads cost here.
YouTube ads give you the ability to exhibit your music video to an audience you can target with age, interests, and intent. It also provides you with insight into the demographic most interested in your music, granting you the opportunity to tailor your activities to suit them better.
Use and optimize YouTube ads for your music videos to reach people who already have an interest in your music and have the opportunity to convert them into fans.
5. Analytics
Analytics as a strategy expands the insight YouTube ads give you. You can check your likes, views, and subscription to discover the demographics of people who are finding your music interesting on their own. Combine this with analytics from your YouTube ads, and you will be getting precise definitions for your target market.
A Shortcut to Viralize Your Music 

Musicians have a management team for a reason: you can't do it all yourself. Between creatively coming up with great melodies and getting them out to an audience stands a lot of tasks that may overwhelm an individual. Having a team means other people can take care of bookings, sound production, equipment handling, and marketing while you focus on making the best music you can.
How to promote a song on YouTube falls under marketing, and it is best if you allowed someone who knew exactly what they were doing to handle it for you. Finding the right person or team to hand out how to promote a song on YouTube is expensive, but there are other ways now.
Consider a service like Songlifty, which offers promotions on different social media channels for prices as low as $4. For this amount, you only provide a link to your music video or social media channel, and they will handle the rest. You can then focus on creating music and come back later to check the progress of your marketing campaign via the simple dashboard they provide you with. It also comes with some guarantees like a refund option to ensure you get value for your money.
For YouTube promotion services, you can choose whether you want to increase the views and the number of likes you have for a particular video you uploaded or whether you have more subscribers for your page. You also get to customize these packages according to the amount of traffic you want and their geographical location.
Songlifty offers minimum results for every campaign and readily provides a refund if your campaign can't be completed. The growth and promotion you get won't be temporary, with the service's retention assurance. When results don't hold up, or algorithms change, the service doesn't mind redoing your order for free.
Wrapping Up 
Songlifty's rates and benefits make it one of the best social promotion services currently available on the market. The positive customer feedback from various music executives and artists is proof of the excellence on offer.
The time you would have spent executing all the digital marketing techniques to help your music go viral gets saved because you know someone else is doing that for you and is doing it better. The team focuses on how to promote a song on YouTube, Spotify, and other social media, then you can use that time for making music videos of the highest quality.