The video you upload to your YouTube channel is part of the 12,000 hours of new content that gets uploaded to the platform every day. This gives you a fair idea of the amount of competition you go up against in getting the attention of the different kinds of viewers on YouTube. You can't just create content, no matter how good it is, and expect a flood of viewers and followers without doing any other thing. You need to promote your video to make sure that it reaches as many people within your target audience as possible.
From the information provided in this article, you will learn how to promote your YouTube channel using very simple techniques on your videos and the channel itself that will increase your views and subscriptions.
Best Ways How to Promote Your YouTube Channel

1. Your Video Titles Should be Catchy
The title of your YouTube video should be the point where you try to grab a viewer's attention. It should be intriguing, stirring up the curiosity and interest of your target audience. The following guidelines should help you structure your titles appropriately:
Even though you want your title to draw attention, you should always ensure that you don't use underhanded techniques like click-baiting. This doesn't help your brand if you want to be known for providing information. Click-baiting only presents your channel as one that is willing to do anything for traffic and not one that provides an answer or solution to a problem. This is bad for niche building.
To create appropriate titles, you should first try to keep them within 70 characters out of the allowed 100 from YouTube. This is because only the first 70 characters from your titles appear as a google search result.
You should then focus on SEO ranking by including the keyword or search term you want your video to rank for naturally.
Your title should instantly give users an expectation of value per the type of words you use. Words and phrases such as "how-to", "without", and "although" suggest the provision of information of a new kind to your target audience and easily gets their attention.
2. Videos Should be Optimized for Visibility
According to SocialSEO, YouTube is the second-largest search engine in the world. This opens up a new dimension on how you optimize your videos so they can be seen. You do not only have to make sure they rank well on Google but also on YouTube.
Videos that can find the right balance between showing up in google search results and showing up in YouTube search results thus have an advantage of reaching their target audience easier and much quicker.
YouTube SEO uses the following methods to increase the chances of your channel showing up where it should:
Invest in keyword research to help you better target your audience
Use appropriate titles and descriptions for the videos you upload on your channel
Ensure that you use your keywords naturally as you speak in your videos. You should also add subtitle files for what you say. This way, YouTube associates your videos and channel with these keywords.
Don't just upload videos. Engage your viewers and community in the comment section and on other platforms where you share your videos.
Categorize your videos around themes and include tags to give more context and connection to your videos.
Finally, you should ensure that you don't overload your videos and channel with keywords. This harms your ranking in search results instead of the intended effect.
3. Know Your Audience
What kind of content are you making if you have no idea who you are making it for? Your target audience determines your niche and the kind of content you create for them.
You can identify your viewers and what they want in many different ways. One way is to check out channels that you regard as competitors. Look at the kind of videos they put out, the videos that got the most views and engagement, and assess their audience. You can get a good idea of the kind of videos to make and who you should target from this.
If you already have videos up, then this is the time to delve into the analytics of your videos. Check out the statistics YouTube provides for your channels, such as demographics, engagement, and location, to help you derive insights into your audience and their preferences.
4. Engage Your Community
Any interaction with your YouTube content comes from an individual that has some form of interest in whatever value you provide. Therefore, it is imperative that you guide this interest and transform it into a bond between your channel and the viewer.
Your videos will receive more interactions and shares from viewers that have a stronger bond with your brand.
In the paragraphs below, we will explore simple things you can do to improve engagement on your YouTube videos.
Asking your viewers to provide feedback in the form of a comment contributes so much to engagement for your content. You can predetermine this by asking viewers to use something simple like yes or no. People are more likely to comment when they don't have to overthink.
Make sure you engage with the comments using likes and replies almost immediately. Responding to these CTAs can be in the form of a question so that you extend the conversation further, increasing engagement. Don't also forget to ask them to turn on their notifications for your channel, so they get prompted as soon as you post a video.
YouTube provides community posts as a feature to help you engage better with your audience outside your video uploads. Here you can create polls, GIFs, and add images, text, and videos that encourage participation.
Another excellent feature of the platform is the ability to create video premieres. This is different from scheduling your videos since you get to promote a video in advance with a sharing link and video URL. These remain the same after your video goes live.
For Premieres, viewers get notified some minutes before a video goes live so that viewers can prepare and engage with it as soon as it does. After your video has started, you get to interact with your audience in real-time through a chat bar.
Just ensure that you have a thumbnail and description added when you use YouTube Premier. It will make it more appealing to viewers after you schedule your video.
5. Customize Your Thumbnails
YouTube, by default, uses a shot from the video you upload as its thumbnail. This is if you don't provide one yourself.
It's a bad idea to allow this as the algorithm may choose an image that gives your video a bad look. For a video with people talking, the chosen image may be a strange facial expression.
Also, the chosen image usually has nothing in it that shows what the video is about or why anybody should watch it. It gives an overall impression that you don't care enough about the professional look of your video, and this indifference may be passed on to your audience.
The thumbnail represents one of the first impression opportunities you get to make to your audience, and thus it's better you don't leave it to YouTube.
They give your videos a professional look by providing viewers with an exciting preview of what they will see in the video. If chosen well, anyone seeing it will want to figure out where in the video such a scene pops up.
For a professional-looking thumbnail, you can ensure that it meets the following criteria:
Communicates video's subject
Displays the person speaking in an exciting way
Include your brand
Should be optimized for any device
The videos on Athlean X and Mrwhosetheboss provide a perfect example of how thumbnails should look. They have easy-to-read texts and show the speakers in a pleasant, clear manner.
Although they may not have brand logos in there as specified, these are only guidelines and not hard-coded rules. Therefore, you can ignore some of them as long as most of them have been captured.
6. Cross-promote Your Content
With a niche-specific channel, you are most likely making videos that center around the same subject or discussing topics that overlap often.
This allows you to promote your other videos in any video you upload and still make it seem natural.
On YouTube, you can reference your other videos and add cards that you encourage your audience to click on.
You can also do cross-promotion through emails and social media channels. For cross-promotion through emails, you can include links to your videos or channel in any newsletter you send out to your email list.
This can also be done by including links to your channel or associated videos within automated campaigns and broadcast messages.
Apart from emails, you can do cross-promotion through your social media posts and activities. When making a post on Facebook, Instagram, Twitter, TikTok, or Snapchat, you can craft it in a way that encourages your audience to check out your YouTube channel or some video on the channel.
This whole process enables you to reach your target audience outside of YouTube, contributing to your marketing funnel.
7. Fill Your Profile
Most people who come to your YouTube channel will prefer getting a fair idea of what it is about before spending time watching your videos. This is why you must fill out your channel's profile section.
Not only does it give visitors a summary of your channel, but it also helps how to promote your YouTube channel by boosting SEO rankings if done right.
You can create an effective YouTube profile using the following ways:
· Brand consistency
Your brand's colors and tone of language should be consistent. You should ensure that your brand's theme on YouTube is not different from its theme on your other social media channels and website.
· Channel Description should be optimized
Try to summarize the purpose of your channel here. Keep the character limit to nothing more than 5000. Use it as an opportunity to improve SEO by adding relevant keywords, hashtags, and phrases. You should also include links to your other social media channels and relevant videos.
For individual video descriptions, you should note the starting times for the different sections of your video, so you list them out with the associated timestamps. This provides better navigation for viewers and improves SEO again.
· Specify Schedule
Giving your audience an idea of how often you will be posting content helps them to factor your channel into their activities. This schedule will also imperatively help you be consistent with posts.
8. Contests
You can run contests, so you get more engagement from your channel's target audience to promote your YouTube channel.
How interesting your contest gets depends mainly on your creativity, and you should also ensure that they meet YouTube's policies and guidelines.
Be clear about what you want to achieve with the contest. Specify the period for which this contest will last, what you are going to measure, and how you will select the winner.
Here are a few contest ideas that you can use on ways how to promote your YouTube channel:
· Giveaway
Find an item that you know will be attractive to your audience and give it away as the prize in a contest. You can select winners through a random draw or by checking who has the most of whatever you want to measure.
A great example of this is the 100 iPhone 12 giveaway that the Unbox Therapy channel did in December 2020. This was a live video event that asked viewers to mention variants of the iPhone 12s using a hashtag from which they would be selected and given one for free.
This got over 150 thousand people watching the live stream at its peak and increased the account's Twitter followers from 74k to 419k.
The hashtag also generated over 6 million tweets in total.
· Comments
You can also upload a video and ask for particular comments on it. Include the CTA in the video's description and within the video.
Winners will be selected from the comments and announced in another video later on your other social media channels.
· Challenges
One very popular mode of engaging your audience now is through challenges or talent contests. You can ask your viewers to submit videos of themselves singing, dancing, or performing whatever activity the challenge asks for.
These videos can be posted on your YouTube channel, so you select the one with the most views, likes, and comments.
You can use this to increase your engagement and subscribers.
9. Embed Your YouTube Videos
One way how to promote your YouTube channel is to include your videos on other platforms.
According to a recent study by Usurv, video content is known to get the most engagement from any digital audience. It compared content types and discovered that videos got 39% more shares, 36% more comments, and 56% more likes than articles and images.
Embedding your YouTube videos on your website and other social media pages is, therefore, a mutual relationship where the videos will reduce bounce rates and improve conversion rates, while the broadened target audience from these other platforms increases traffic to your channel.
10. Themes and Playlists
As soon as the number of videos on your channel starts increasing, visitors may begin to have difficulty with navigation.
You can bring some form of organization to your channel by categorizing your videos into playlists. Each playlist will host a collection of videos centered around the same theme.
This process doesn't only make your channel appealing but makes it easier to move to the next video in a series. You can also use the opportunity to improve SEO by including your keywords in the playlist title and description.
Neil Patel's YouTube channel is a perfect example of the efficient use of playlists. Since he has categorized his videos, it is easy to find any content on his channel if you know which aspect of digital marketing it was about.
11. Call to Action
You don't have to be embarrassed about asking your viewers to share your videos, subscribe to your channel and switch on notifications for when you drop new content.
This action is not natural for many viewers, thus asking them to provide suggestions on how to improve your content through comments and subscribe to your channel comes as a great reminder.
You can also include actions that will require that these viewers share the link to the video on other social media platforms or even place a card to another video on your channel for them to watch.
These actions will promote your YouTube channel by increasing your engagement, as well as the number of subscribers.
12. Integrate Live Streaming
Livestreaming is also one good way how to promote your YouTube channel. Spontaneous content and real-time interaction with viewers' comments make it a great way to increase engagement.
You can use YouTube live streams for webinars, live tutorials, question and answers sessions, musical concerts, interviews, and product demonstrations.
2Cellos, a Croatian cellist duo, have taken their music careers to the next level by utilizing YouTube Livestreams. This has helped them gain millions of views and subscribers, turning them into musical sensations over time.
You shouldn't be too concerned about your Livestream not going as well as you would want it to since the unpredictable nature is what keeps most viewers intrigued with it.
13. Collaborate With Others
You can introduce your channel to the audience of other creators as well as vice versa through a collaboration.
Most viewers you get exposed to in this way are more likely to subscribe to your channel after they associate it with a channel they already like.
When collaborating, find a creator whose brand complements yours. You shouldn't just partner up with another channel because of their huge numbers when your content themes are way different. Instead of tapping into that audience, you may end up making them consider you are underwhelming per their interests.
14. Be Consistent With Your Content
How to promote your YouTube channel is by helping your audience see your content regularly. The more often they see your videos, the more familiar they become with your brand and channel.
To make this easier, you should have an editorial calendar to guide your content creation, editing, and publishing activities.
Also, there are tools like Hootsuite and Buffer that exist to help you schedule finished posts, so they get published automatically at specified periods. These help you to create and schedule content weeks or months ahead, making you more consistent.
15. Use Paid Ads
There's always the option of using paid ads to promote your YouTube channel. YouTube has a variety of ads for your promotion campaigns.
You can use display ads, overlay ads, bumper ads, or sponsored cards to help increase traffic and improve engagement on your videos.
There are many ways to create effective YouTube ads to promote your videos and channel.
Consider Help From Experts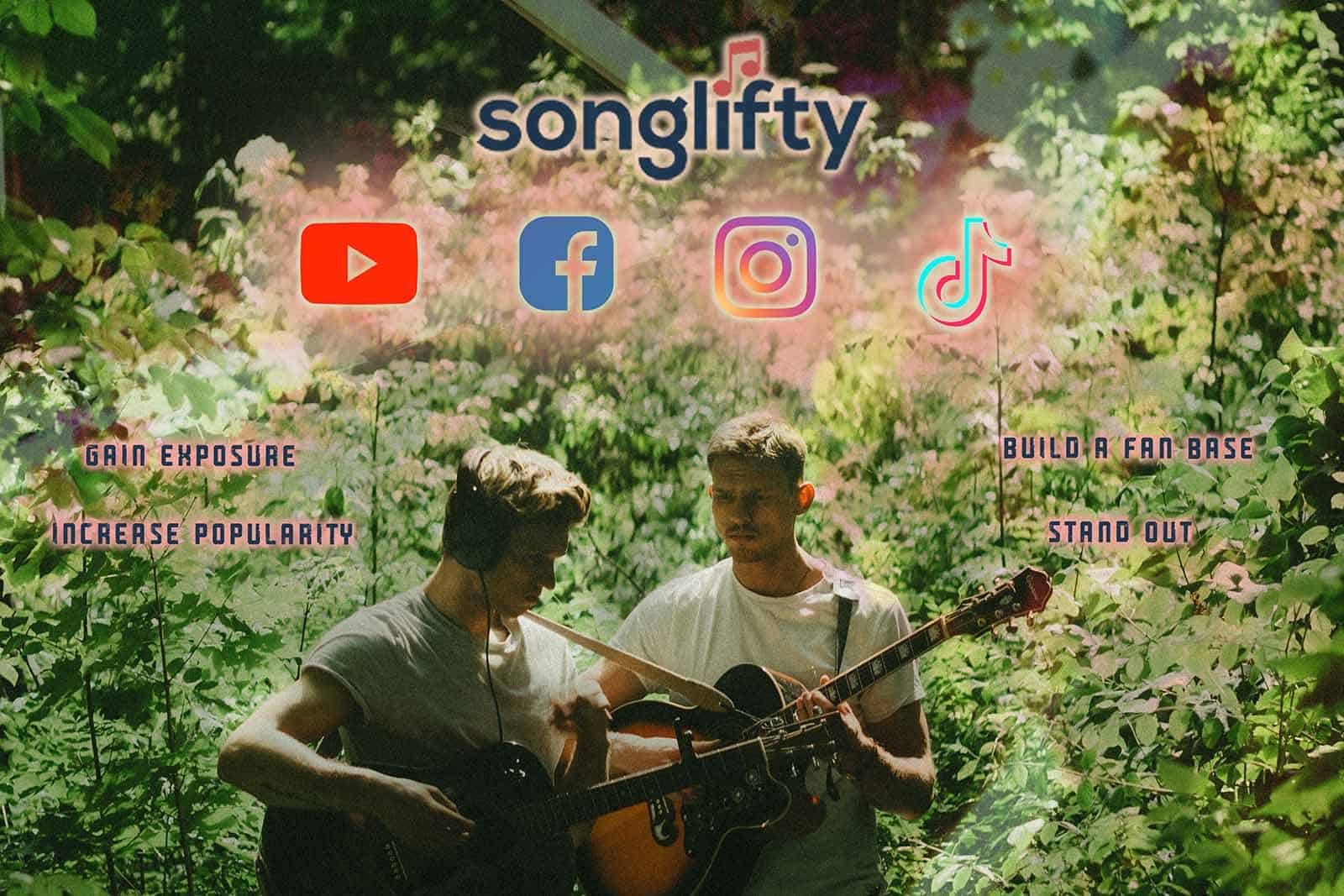 These are not the only ways you can use to gain traffic and engagement for your YouTube channel. You need to know how to test out strategies, analyze their effects and understand what other strategies you can incorporate into your campaigns to make them successful.
It takes some time and money for you to learn this and gain the necessary experience. There's even a high probability that you will fail on your earliest tries; this is how most experts gain the "experience".
This is okay when you have more than enough to spend while learning, but with limited resources to help push a channel, you are better off allowing already established experts with good track records to handle it. We recommend Songlifty to you as a trusted YouTube promotion service provider.
The company focuses on helping promote musicians and their craft through Spotify, Facebook, Instagram, TikTok, and YouTube. Its services cover all these different social media platforms at very affordable rates. This also frees up most of the time for clients to use for other activities.
The Songlifty brand is reputable and has received very positive feedback from clients about its professionalism and guarantee of results.
Wrapping Up
It is no longer optional that you get to know and understand how to promote your YouTube channel. This is your best bet if you want to promote your YouTube channel on your own, but you can avoid all the stress and let a company like Songlifty handle it all.
As already mentioned, you save time and money using this service we recommend for fast and effective promotion campaigns.
Just get in touch with us in the comment section below or through our social media channels; we are always ready to help you with your inquiries. You can also share this article with others in your circle that you believe might need the help we provide.