The world of social media plays a massive role in the life of a musician. In this industry, significant investment is not the only thing you need to succeed in your respective field. If you are a social media enthusiast, your content must be engaging and up to date to grow your fan base and avoid boring existing fans. There is more to gaining real fans than simply gaining more followers. They should support your journey and stick with you during your music journey.
You can reach millions of people with social media if you're looking for the next big thing. It's essential to know about yourself if you hope to become the next rockstar. Similar is the case with live streaming.
To get in front of your potential audience, you need to gain their confidence in the first place. YouTube Live streaming is considered one of the essential parts of growing your business. However, starting your YouTube live streaming and getting thousands of views in just one step is not possible in most cases. Increasing your viewership takes time and effort. However, some people have so much more to focus on rather than making appealing content.
If you are one of them, you're lucky enough to read this article. In this article, we have shared some realistic tips on how to get more views on YouTube Live stream? We will also talk about how to boost stream viewers and why it is vital for your potential growth in the music industry.
Why Use YouTube Live Stream?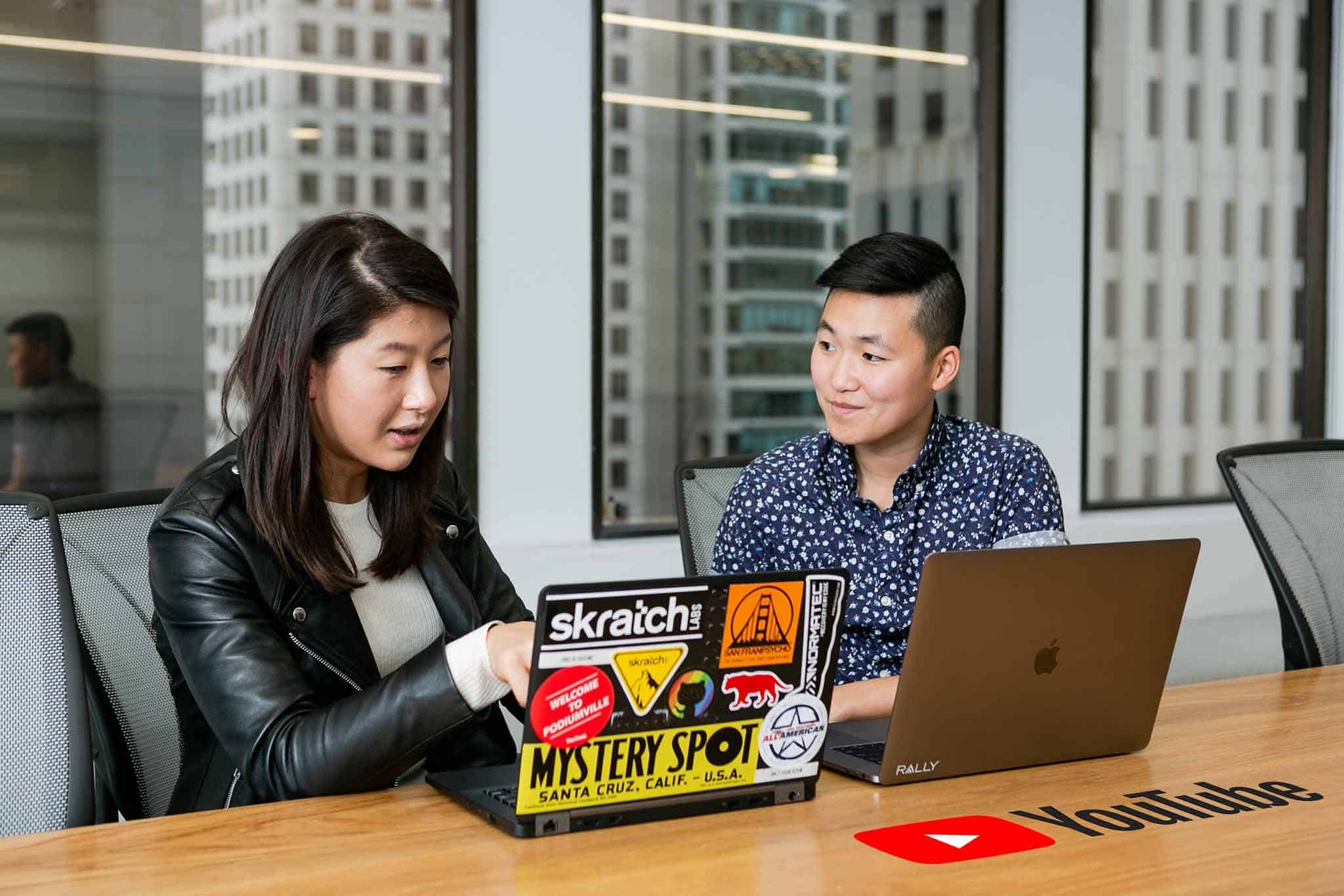 Many musicians and content creators use YouTube Live Stream. A few years ago, YouTube was predominantly an on-demand video platform. Individuals could upload videos to their channels and share them. YouTube created YouTube Live, which is their live streaming software, in response to the increasing popularity of live streaming.
The YouTube Live service lets users interact with their viewers in real-time while streaming branded content, Q&As, video games, and classes.
Over 1.9 billion active users access YouTube every month, making it one of the most popular video platforms online. A billion hours of video are watched on YouTube every day.
It's also fascinating to note the growth in content creators over the past few years on YouTube. A 75% increase in the number of channels with at least one million subscribers has been recorded since 2017. As a result, many YouTubers have also begun earning money from their channels.
YouTube live streams are an excellent opportunity for Youtubers and musicians when their goal is to increase their reach and profit. As stated above, the need of the hour is to involve the community and communicate with your audience effectively.
Following are some of the significant reasons why YouTube Stream has an immensely positive effect on the growth of businesses.
1- Cost Effectiveness
YouTube allows users to upload videos, go live, and join for free, as they can on most social media platforms. The live video doesn't require you to do post-production or multiple takes. It's an efficient way to produce music-related content and fascinate your audience.
You may find that certain features require a specific number of followers to be unlocked within your channel, depending on the tools you want to use.
2- Increase the Online Reach Effectively
You can also expand your online reach by live streaming on YouTube much further than videos on demand and getting YouTube views. Streams are more likely to rank well on search engines live, like Facebook and YouTube.
Your music brand grows, and you get more views when live videos appear on Google or YouTube searches.
3- Collaboration with YouTubers
The term collaboration is massively used in different niches in the current age. Social media platforms have introduced this way of maximizing business by joining and supporting other content creators.
You can produce video collaborations with other content creators or musicians by live streaming on YouTube live. This is one of the benefits that tend to be overlooked. There are many YouTubers and a team of creatives looking to partner with your music band and help each other succeed.
How YouTube Live Stream is All About Viewership?
This platform offers great opportunities for content creators for businesses, music creators, and personal brands. Many users use YouTube to find videos relevant to their interests, so it works as a search engine. As a result, YouTube videos often show up at the top of Google searches, owned by Google.
The 1.9 billion YouTube users can serve as a target audience for most industries if they live stream on YouTube. It is possible to compare YouTube to Twitch on the one hand because it is also popular among gamers. A viral YouTube channel (PewDiePie with more than 96 million subscribers) originates from gaming. YouTube, however, appeals to a much wider audience than Twitch and has a much wider audience than Twitch.
In other words, it simply doesn't matter which industry or niche you belong to. All you need to have is a good viewership on your live stream. As promised beforehand, we are here to help you find the answer to getting views on the YouTube Live stream. Let's find out the answer now.
How to Get More Views on YouTube Live Stream?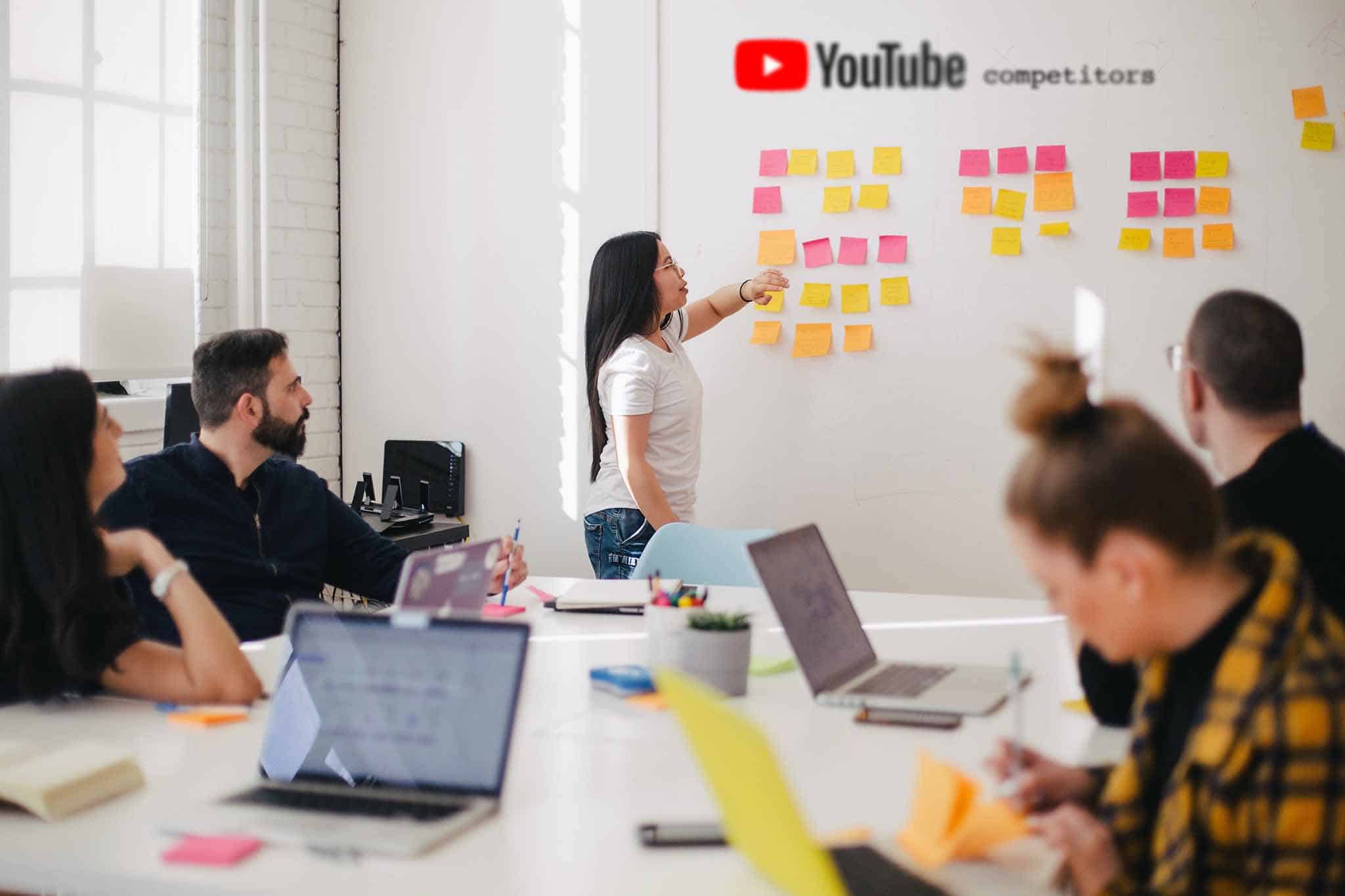 Many people try ways that are unrealistic and lead to disappointment only. While some people are lucky enough to go through an article like the one you're reading at the moment.
By taking the help of YouTube live streaming, you're simply giving extensive support to your music business by expanding its audience. YouTube live streams can easily create a buzz around if you gain the maximum audience.
Many studies have suggested that with the help of YouTube Live Streams, many Youtubers have grown their online presence by an increased percentage. The live broadcast is all that requires you to expand your earnings.
Nevertheless, it does not only start with clicking the "Go Live" button. It would be best to have a pre-planned strategy to ensure that you get the most out of your YouTube Live Stream.
To gain the maximum viewership on your YouTube Live Stream Video or broadcast, here are the ten most amazing tips to gain viewers most effectively.
1- Write engaging titles
It all starts with the title. Have you ever clicked on a YouTube video that does not have an appealing title? Your answer must be No!
Titles are what make or break your YouTube Live Stream video. This is the decisive point of whether your YouTube video will be seen or not. It's crucial to grab your audience's attention without using clickbait headlines to craft killer titles. Likewise, your video should explain it because people crave entertaining video content.
YouTube giants like BuzzFeed and WhatCulture can provide you with an example. Such videos are often headlined with listicles, questions, or hyperbole to rack up views.
Another crucial point is to ensure that your YouTube Live Stream video does not have a very long title that does not end. Having a clear title is where most people mess up their stream videos.
2- Gain Attention
When we say "gain attention," we mean it. Most people don't focus on publicizing their YouTube Live stream before broadcasting it. Your goal should be to build a buzz on social media platforms.
Make sure that you are showing your presence in the social media world. Maintaining consistency with your image is essential for your social media presence. Pick a vibe and stay with it. Brand yourself consistently across all social media outlets. Additionally, you should ensure your name is the same across all of your platforms. Your audience will quickly locate you if your handle is consistent across all platforms.
When most YouTubers and entrepreneurs ask us how to get people to watch your stream, our answer is realistic yet straightforward: to make it easy for the audience by staying consistent.
Look for opportunities to make your YouTube Live Stream accessible to the audience. Schedule the broadcast timing of your music video Live Stream and share it on Twitter, Facebook, or other social media sites.
3- Length Matters A Lot
To Get YouTube Views for your Live Stream, one of the most technical tips is to increase the length of your YouTube Live Stream. A video's size does not have to be "good" or "bad." It varies, however, based on a variety of factors, such as the topic, target audience, goal, and live-streaming platform.
Having a well-decided goal is knowing what you want due to your YouTube Live Stream video. Since our goal is to get more views, we have to expand the length of our YouTube Live Stream Video. The maximum video length for a YouTube Live Stream is 12 hours as per the YouTube Guidelines.
We shouldn't bore our audience since a long YouTube Live Stream having five or six viewers doesn't make any sense.
YouTube will show your videos more prominently in search results if they have more watch time. Taking an average YouTube video length (such as a 30-minute webinar or music video) as a starting point, you can experiment until you find the best length for your type of content.
Critical Point: A longer YouTube Live Stream Video is suggested since it'll keep chances higher for people to join your live stream. Eventually, it makes you get more viewers.
4- Live Stream SEO Techniques
With the live SEO techniques used in YouTube Live Stream videos, YouTubers can grab the audience's attention. However, the search engine optimized approach is more technical since it requires knowledge and experience.
Automated algorithms that determine search engine rankings can do a few basic things about a video by simply watching it. Search rankings are primarily determined by the video's description text and context.
As a result, video search engine optimization increases the volume and quality of web traffic generated via organic video search results. This works similar to how SEO works with articles and blog posts.
The situation has some advantages. Consumers prefer video content since search engines prioritize it. The reason companies using video generate 41% more traffic through search is because they are more likely to do well in search.
Therefore, using Live Video SEO is one of the best options to choose if you are looking to gain viewers on YouTube Live Stream videos. Nevertheless, you have to ensure that SEO is done efficiently to reach the desired goal.
5- Improve Your Video's Ranking with Keywords
Live stream video SEO techniques are essential in increasing your YouTube rank. However, keywords also play a vital role in making your YouTube Live Stream more viewable. Keywords can make or break your Live Stream viewership. Hence, it is essential to do your research and play with the keywords accordingly.
You should know what your audience is looking for, and following what your niche is, you can formulate a group of relevant top-ranking keywords.
The term "research" must seem a bit complicated to you!
Don't worry! We've got your back.
A pro tip to rank your Live Stream YouTube Video and boost your views is by searching for the keyword your music video is about. You'll see some related keywords at the bottom of the search engine result page. Please pick them up and smartly use them in your video's description and title.
6- Learn From Your Competitors
Music creators have found this tip to be the most valuable and valuable tip they can take advantage of. As an artist, if your goal is to maximize your audience and genuinely make them happy, you should go through the trends set by your competitors. 
"The Wise Learn Many Things From Their Enemies"
Do you need some inspiration? A competitor's video can be viewed behind the scenes by selecting View Page Source from the right-click menu when you hover over the video. Don't hesitate to look around for references. Check out the most followed and viewed videos of your top competitor. Do a critical analysis of what things you are missing out on. Improve your content and test your luck with your YouTube Live Stream Video.
7- Take Professional Help
Your music videos are online, but you never get the attention you deserve. Why is that?
This is where Songlifty comes in. To increase the audience of your YouTube channel, Songlifty has created a campaign to promote your music video on YouTube. Globally trusted by artists, we specialize in music promotion. Make your online presence stronger by buying Live Stream YouTube views and promoting your channel! So, if you are finding the answer to getting YouTube Live Stream views, trying Songlifty is a reliable approach.
In addition, if you are a music artist, you must have launched your Instagram, Twitter, and Facebook accounts. However, you might not have enough followers, and getting the desired number of likes has become an effort. You don't need to wait for several years to boost your Instagram followers. Songlifty is a savior for all musicians and young singers.
To make your music stand out on TikTok and Facebook, you can get people attracted to your accounts by signing up to Songlifty. The most exciting part is that you don't have to pay serious money. If you are not satisfied with the retention, Songlifty offers a money-back guarantee.
What could be better than this?
TikTok and Instagram products of Songlifty include Followers, Views, and Likes. For over a decade, Songlifty has been marketing social media. Boosting your career is something Songlifty can do well for you. TikTok is an excellent platform to build a following. Become one of the partners of Songlifty and let them help you in promoting your videos on TikTok.
So, what's the wait for? Invest in the most reliable platform to boost your YouTube Live Stream Video Viewership and get the attention you have always been looking for.
8- Think Out Of The Box
As an artist, all you see on YouTube and other social media platforms is a flood of how-to videos and guides.
There is a lot of search volume for how-to content already available on YouTube. When we ask you to think outside the box, you should do something beyond making guide videos. Incorporating how-to guides in YouTube live stream videos is one of the most disastrous approaches you can go with.
Therefore, we would highly recommend you stream YouTube videos that have something other than how-to guides.
9- Develop Your Audience's Trust
Our audience is the source of our income. It goes without saying that if we don't have a good relationship with our YouTube audience, no one will watch our Live Stream videos. Building relationships is termed "audience engagement." Ultimately, getting more views on YouTube is about figuring out what is realistic, organic, and sustainable.
Thus, engaging with other YouTube creators and commenters who may be interested in your brand is likely to lead to them subscribing to your channel and eventually watching more of your videos for longer. Hence, it will help you increase your YouTube watch hours and a sustainable audience.
10- Schedule Your YouTube Live Stream Video
One of the most important ways to get views on your YouTube Live Stream video is to schedule it for a specific time before you broadcast it. Your live stream music video will get more views if you drop it at the exact time you have scheduled since your viewers will already know when the video will go live.
That being said, if you schedule your broadcast beforehand, people will be excited to view your video and will be more interested in joining in. If you successfully make your viewership strong, YouTube will consider your channel as one making quality music content. This will automatically rank your YouTube Live Stream and channel among the top creators.
Final Verdict
To get more views on your YouTube Live Stream video, you need to have a proper plan ahead of time. In addition to having good video quality, you should create quality music content and take full advantage of the live video SEO techniques. Most significantly, working smarter by taking the help of online platforms to help you boost your views is essential.
Ensure that you go through the article and use all of the tips we've mentioned to see the results faster. If you are a professional music content creator, we recommend you get in touch with Songlifty. Songlifty offers exciting deals at affordable rates to help you gain viewership on your YouTube and other social media platforms.
Now that you know what to expect, what's holding you back?
Go and get yourself a perfect plan offered by Songlifty and boost your YouTube views right away. Good luck!