This article will explore the service to help you with insight into how to get more streams on Spotify. The growing demand for streaming content has directly led to increased platforms that provide them to consumers. Most of these platforms offer access to songs, albums, podcasts, e-books, satellite radio, etc., for free or at a price.
Among the audio streaming services, Spotify currently stands as the most popular.
According to Nielsen Media Research, 83% of Americans 12 years or older listened to terrestrial radio weekly in 2020. Although this represents many audio consumers, the radio sector has gradually lost ground to online streaming services over the last decade.
From just 7% in 2013, the weekly percentage of Americans in the same age bracket that listened to podcasts in 2020 increased to 37%.
What is Spotify?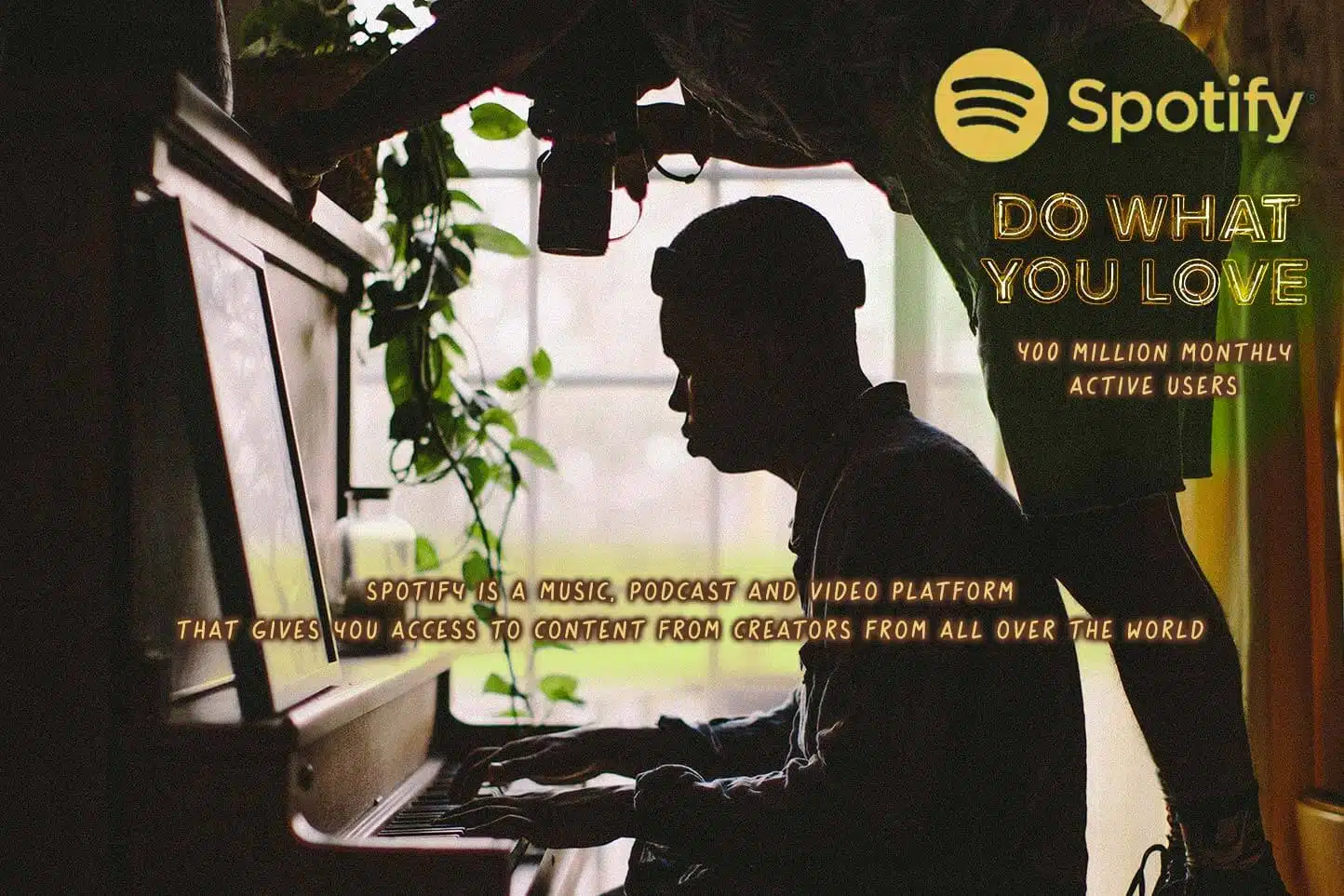 Before we jump into how to get more streams on Spotify, let's try to understand a few things about the platform and how it operates, focusing on how much it pays audio content creators that have signed up with them.
With about 400 million monthly active users, Spotify is the undisputed leader in the music streaming industry.
Over the years, the service has transformed how people listen to music and other audio streams worldwide.
Spotify has provided music artists and audio content creators with a great way to monetize their content.
The basic working model of the platform is to make audio content available to users for free or a fee according to the agreed-upon terms. Spotify, in turn, pays these creators and musicians a commission for every stream their content gets on the platform.
According to Digital Music News, that amount currently stands between $0.003 and $0.005 per stream, where a stream is defined as any listening session that lasts for 30 seconds or more.
How to Get More Streams on Spotify: Marketing Strategies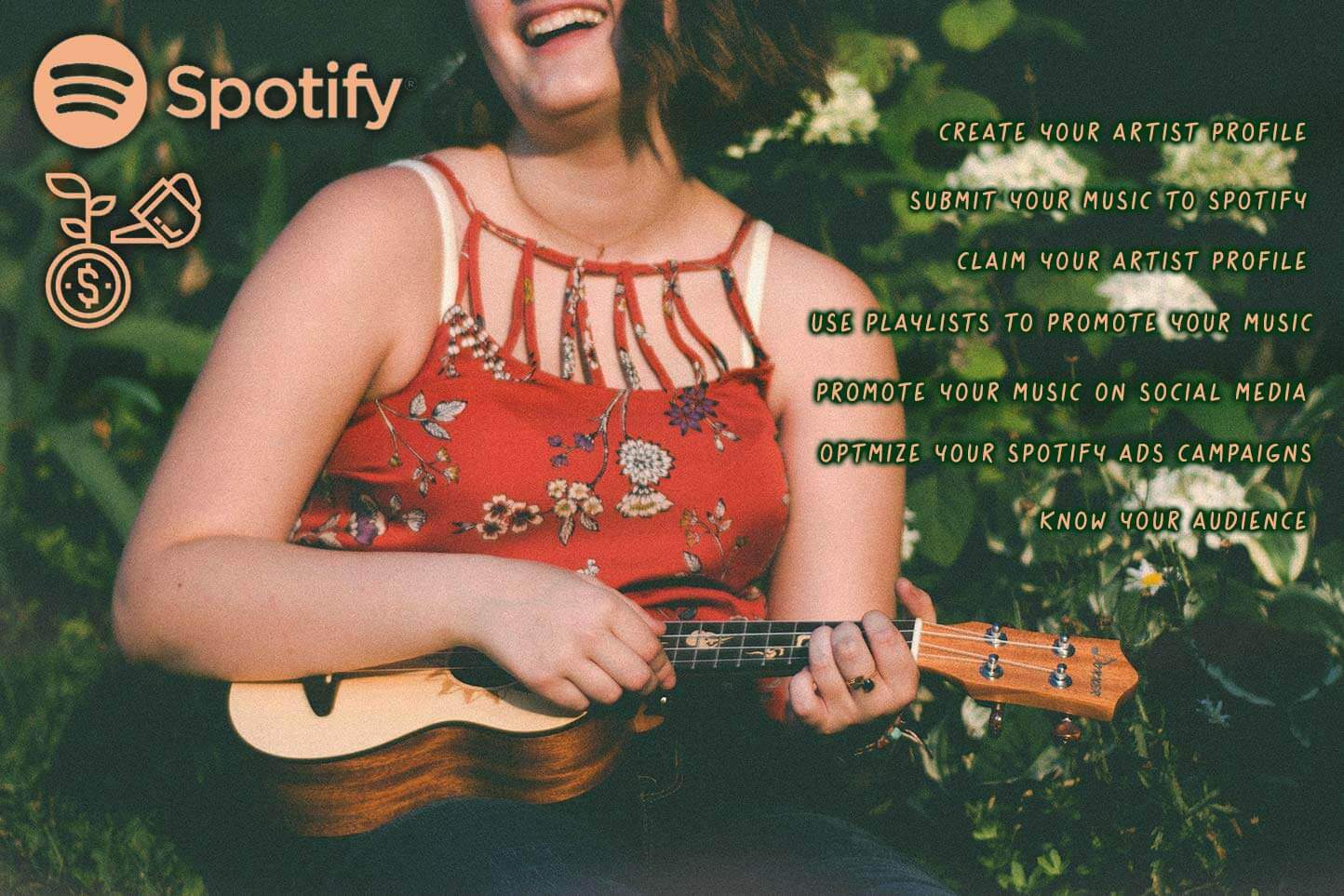 Spotify expands musicians' capacity on the platform through its verified artist account option. With this type of account, artists can do more than submit music streamed.
You will also be able to create multiple access roles to your profile for your team members, access audience statistics, and use creative tools to help you efficiently manage and promote your songs on Spotify.
The following steps are all marketing strategies you can implement to get more streams on Spotify for your music.
1. Create Your Spotify Artist Profile
Creating a Spotify artist profile is crucial in helping you build your fanbase. It provides many features to help you profit most from your music.
To create your account, visit the Spotify for artists page, fill out your details, and choose a password.
Your artist profile is your homepage. Update it with your avatar, header, and up to 125 other images in your gallery.
Include a biography to capture who you are, where you come from, and your career vision and mission. It would be best if you also used it as an opportunity to let people know the inspiration behind your music.
Don't forget to add links to your various social media channels on your profile, so you get your listeners to follow you on other platforms. This will help create constant interaction between you and your fans.
Spotify allows you to add tour dates on your profile with ticket-selling capabilities. You can also extend this into a store to sell your merch.
2. Submit Your Music to Spotify
After creating your artist profile, you must upload music related to that profile.
A point to note is that you can't upload music directly to Spotify. You will first have to go through a digital music distribution company like CD Baby, Distrokid, Tunecore, etc., for a fee.
You upload your music to a distribution platform by signing up on one of these platforms and implementing settings according to your preferences.
These include selecting the streaming services where your music will be available or not, your artist or band name, the release date, whether the music will be available for preorder, the record label, song or album cover, genre, etc.
This is also where you set the price of the track or album online.
3. Claim Your Artist Profile on Spotify
As a musician, you must claim your artist profile on Spotify. It gives you access to analytics on how your music performs on the platform and many other helpful features.
In addition, Spotify only adds songs to its official editorial playlist if they belong to an artist profile.
It is one of the best opportunities for any musician on the way how to get more streams on Spotify and promote their music to as many people as possible. It is simply Spotify freely advertising your music because they like your song, and they won't do it if you don't have an artist profile.
Claiming an artist profile on Spotify is very easy if you already have your music. All you have to do is look for your artist's name on the platform and submit a request to claim it as your own, together with evidence to back your claims.
Spotify gets back to you with a response within 5 to 6 days after reviewing your account.
If it is already claimed, you must submit a complaint if you feel the profile has already been claimed by another individual or get this person to invite you to join the profile as a team member.
The platform provides for bands with multiple members to share an artist profile.
It is more difficult to claim your artist profile if you don't already have music streaming on Spotify. In such situations, you can contact your distributor to give you the link to your Spotify artist profile even though your music hasn't been released yet.
The distributor making your song available on Spotify will already have the link to your Spotify profile even though the music may not be out yet according to the release date you specified during submission.
4. Use Playlists to Promote Your Music
A Spotify playlist is a compilation of songs for a particular purpose. It could be for exercising, to help with sleep, for parties, etc.
Instead of selecting songs one by one, you save time when creating a playlist of all these songs.
1. Independent Playlist
Apart from simplifying a listener's experience on the platform, playlists have become a popular way how to get more streams on Spotify since other users can subscribe to them.
For an artist, you can create a playlist of already popular songs within a niche so that other people can follow it instead of creating a similar one themselves.
When your playlist has become popular enough, you can include your songs so those subscribed can listen to them. This dramatically increases your reach, delivering your music to a large audience on the platform.
The fun part of this type of promotion is that your songs get delivered to a targeted niche. These listeners already like the genre your music belongs to, making it more likely that they will enjoy your song too.
2. Editorial Playlist
Spotify has editorial playlists that categorize them according to genres, moods, and activities. Artists have to pitch to Spotify to get their songs on these lists. This is only possible with a Spotify for Artist dashboard.
To pitch your song for an editorial playlist, ensure the music is not yet released.
You should also have submitted the song four weeks before the release date. This gives the distributors and curators enough time to review your pitch and decide before the song gets released.
Spotify permits a profile to pitch only one song at a time. Thus, you'll have to wait for an already launched song to release before you raise another one.
Finally, you should note that mobile devices can't access the submission form for playlists. They are only available via desktop.
3. Algorithmic Playlist
Spotify uses its algorithm to automatically curate a playlist for each user according to what they already listen to. These playlists include Radio, Daily Mix, Discover Weekly, and Release Radar.
The platform has different requirements for the songs it selects for these personalized playlists. This makes them differ from user to user.
To get your music on an algorithmic playlist, you need to pitch the song to Spotify's editors at least one week before the song's release date.
Your song should also have enough streams within its first 2 to 3 weeks of release to get the algorithm's notice.
Spotify's algorithm notices songs that are being listened to often, those getting added to most independent playlists, those getting saved by users, and those from artists that are rapidly gaining followers.
5. Promote Your Music on Social Media
Social media channels allow musicians to reach millions of listeners on different platforms. Instagram, YouTube, Facebook, TikTok, and other applications are based on the social network structure.
The fundamental goal of people on these social media applications is to form meaningful relationships and bonds with others. As an artist, you should build this kind of relationship with your audience on social media through the stories you share with them.
These stories can be about your origins, your dream, and the process of trying to make your dream come true. It would be best if you made them feel part of this story by showing them the dedication, hard work, failures, and gains you make over time.
Justin Bieber is one of the most famous musicians whose career got kickstarted through social media, specifically YouTube. He has used these platforms to share his work with his fans, a strategy that has made him very successful.
Nigerian artist CKay is another example of an artist that pushed his streaming numbers on Spotify with social media networks. His hit song "Love Nwantintin" rose to the top of the global charts due to its popularity on TikTok.
It is currently the most-streamed song on Spotify by an African artist and the first song from Africa to top YouTube's list of the most-watched music videos.
You can implement social media campaigns like these artists to push your music to as many people as possible online. If you share your Spotify link with these people, you will eventually increase your streams on the platform.
6. Optimize Your Spotify Ads Campaigns
Spotify uses its Streaming Ad Insertion (SAI) technology to insert ads into songs and shows in real-time.
As an artist, you can create and deploy ads to your old and potential fans using Spotify Ad Studio. It simplifies selecting your audience based on demographics like age, gender, location, and interests.
Implement the following strategies to ensure that you are taking advantage of these ad opportunities on Spotify:
Unlike ads on social media platforms, your Spotify ads should be audio-centered instead of focusing on images and videos.
Use the analytics dashboard to recognize your audiences and gain insight into who you want to reach.
Ensure your ad is user-focused. Don't create and place ads in a way that will disrupt a user's experience. This will drive them away instead of drawing them in to listen to your message.
7. Know Your Audience
As with creating Spotify ads, you need to gain insight into your current listeners and people you plan on reaching with your music.
You can access analytics from Spotify and the other social media platforms where your music promotion campaigns run.
Your campaigns should look to push your music to these listeners and take the form of surveys. You can also host live interaction sessions with your listeners to help you understand them better.
Dedicate time to know your audience, and you will find it easier to make songs suited to their taste.
Wrapping Up
There are different ways how to get more streams on Spotify. You can use the strategy discussed in this article to increase your Spotify plays or consider hiring music promotion services. If you hire an expert, the big question is, can you buy Spotify streams? The quick answer is yes! At Songlifty, you can buy Spotify plays to maximize an artist's exposure to their target audience.
Increased exposure will undoubtedly increase your streams on Spotify. This will directly contribute to the efficient growth of your career as a musician.