As of the company's website, Spotify has over 300 million members. These users listen to countless artists, songs, genres, and playlists every year. Since you are a Spotify listener, I have a question: Have you ever checked your Spotify Stats or tried to find your most-played songs on Spotify?
There are dozens of websites you can use to learn more about your Spotify listening habits. Perhaps you want to see which songs are your favorites or compare them to others. Moreover, it's vital to know your listening stats since getting addicted to music can be detrimental to your ears.
Whether you're a serious music fan or a goofy one, the steps mentioned below will help you appreciate your hobby in a new way and find your Spotify Stats easily. So, without wasting any further time, let's find out!
Check Your Spotify Stats on Desktop
Spotify's best features are tracking your music over time and providing insight into your habits. It shows your favorite tracks and how your tastes change over time.
You can view the most detailed information about your recent Spotify Stats in the Spotify app on PC, Mac, and the web interface.
So, if you are using a Desktop, the following steps will allow you to view the top artists, songs, and playlists on Spotify:
1- Open Spotify
The first step is to open Spotify's website on your Desktop browser. Once you have opened the site, log in to your Spotify registered account.
2- Tap On Your Profile
On the home page, click on the top-right corner. This top-right corner will have your profile icon visible—tap on it, redirecting you to a new page.
3- A Drop-Down Menu Will Appear
Once you click on your profile icon, a drop-down menu will appear—select Profile from this drop-down.
4- Click on See All
A page will appear showing all the artists and songs you've frequently listened to. A "SEE ALL" option will appear. Click to see all of your Spotify Stats.
By following the four steps mentioned above, you will see your Spotify Stats conveniently. The website itself now provides these Stats, so you don't have to look for any third-party website.
Check Your Spotify Stats on Mobile
Spotify's mobile app also provides up-to-date statistics, limited to information on the most frequently played artists and playlists. When using Spotify on the desktop, you generally have a better interface with a detailed statistical report.
Here are the steps to help you find your Spotify Stats on your mobile application.
1- Open Your Spotify Mobile Application
Start by opening your Spotify Mobile phone application on iOS or Android.
2- Tap Settings
On the top-right corner of the application, you'll see a gear-like icon. This gear-like icon is in the Settings menu. Tap it.
3- Select View Profile
After opening Spotify's settings, a new page shows you the profile icon, its settings, and other options. Click on "View Profile" just under your profile picture.
4- Select See All
Now, you can view playlists and your most recent artists. You can expand the list of artists and playlists by tapping See All under any category.
It's as easy as anything else could be. However, the mobile application won't show you much detail. Therefore, use the desktop version to get a more extensive Spotify Statistical report.
Spotify has been growing with each passing day. Therefore, before it gets too late, make sure that you make your Spotify account stand out.
The best way is to understand how to promote your music on Spotify. But an excellent shortcut to consider is the best Spotify promotional packages, SongLifty services will help you make an organic fanbase. So, what are you waiting for? Head over to SongLifty and see the magic it brings to your account.
Check Your Spotify Wrapped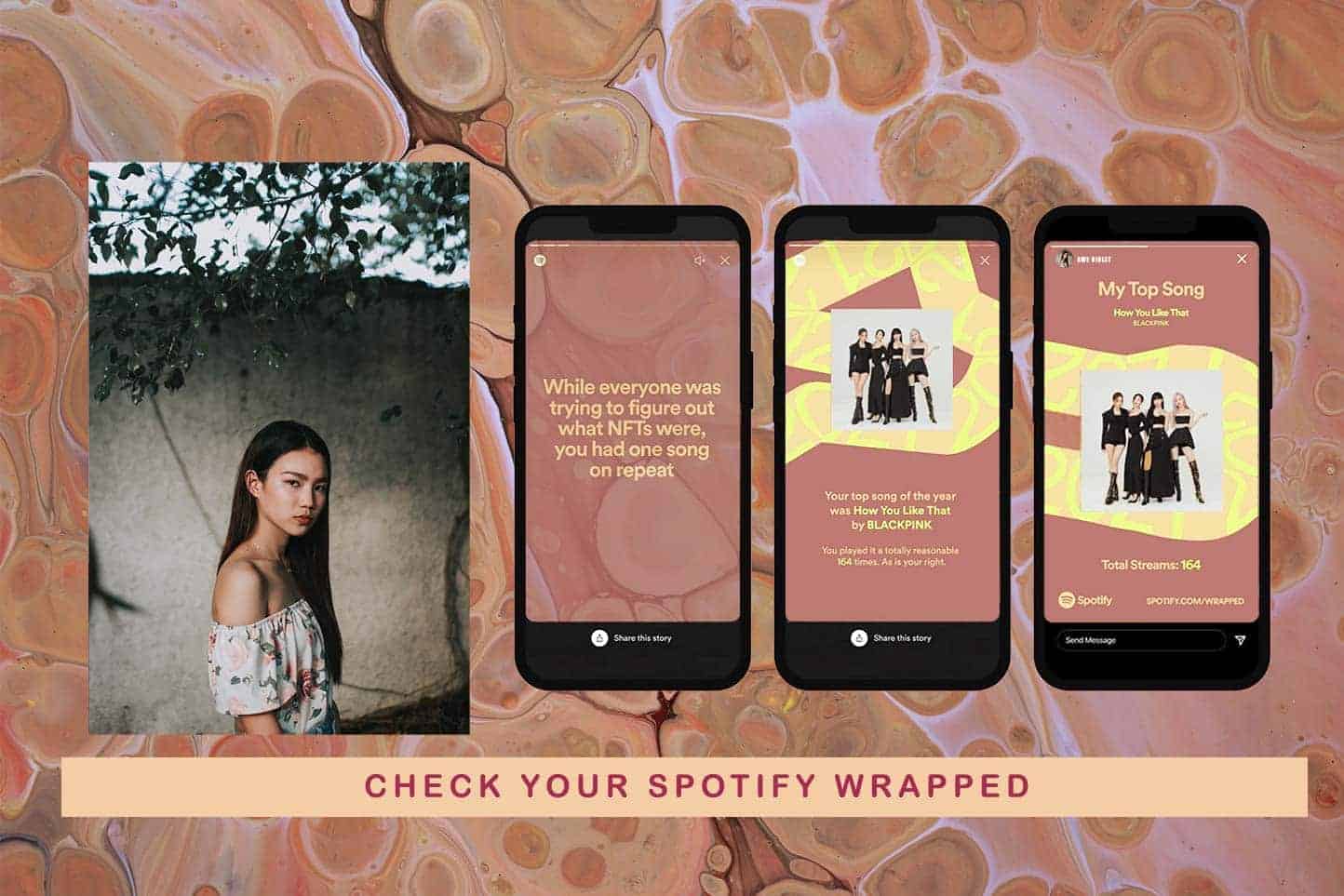 Now that you are very well aware of your Spotify daily listenings, it's time to explore a new feature. What if you can see all of your Spotify listenings, favorite artists, and most-played songs from the year back?
Sounds exciting?
Well, it indeed does. When I see my entire journey on Spotify, it makes me the most exciting. I thoroughly enjoy remembering the moments when I started listening to a specific genre and all the mood swings that I'd go through.
Yes, Folks! It is known as Spotify Wrapped. It's a feature that's definitely worth the try.
What Is Spotify Wrapped?
Spotify Wrapped is a slideshow that shows you your favorite artists, songs, and genres from the previous year. The app also shows how much time you spent listening to Spotify, and it creates a playlist of your favorite 100 songs.
Spotify does not need to be connected to anything for you to find it. When it's released, your Spotify app will automatically display the slideshow, so you can watch it and share it with family and friends.
In the Spotify app for iPhone, iPad, and Mac, the annual Wrapped story, if available, will be available on the home screen. You can usually find it near the top of the home screen, under the playlists section. Most wrapped packages arrive in late November or early December and disappear after the New Year.
If you visit Spotify's Wrapped site, you can see your archived Wrapped story and the information it draws upon.
Wrapped Story From The Past Years
After hearing about this exciting feature, you must be thinking if you can find the Wrapped Stories from all of those previous years of your Spotify journey.
Unfortunately, this sort of Spotify Stats is generally not available.
Previous versions of the Spotify Wrapped narrative issued every year are not available. After the New Year, this story will be erased and will no longer be available.
On the other hand, the Spotify Wrapped story is not the same as the playlist. The playlist lists songs you may play in the Spotify app, while the story is a video that showcases your favorite tunes and artists. The narrative is no longer available on Spotify, but previous playlists are still available.
Wrapping Up
Analyzing your music listening habits will help you better understand your musical preferences and discover new genres. Spotify Stats is an essential tool that all users should benefit from.
Checking your Spotify statistics might give you a fair idea of what you listen to on the service. While Spotify Wrapped is the most popular way for consumers to receive their stats, it isn't the only one. Even if it's not the end of the year yet, you can see your favorite artists and tunes on Spotify, as we've proven. There is also a slew of third-party apps that analyze and display your Spotify statistics in a fun way.
Good Luck with your Spotify Stats journey!