The opportunity to participate in the Spotify competition is not to be missed as an artist. You don't have to worry about anything when you advertise on Spotify because we're here to provide all of the information you need on Spotify Ads for Artists.
Music streaming app Spotify has become the number one choice for everyone. Its millions of subscribers have access to many songs, podcasts, and other audios.
For $11.99 per month, users can subscribe to Spotify premium for ad-free listening.
Fortunately, not many Spotify subscribers are using the premium version. It is for this reason that many companies are advertising on Spotify. But starting an advertising campaign on Spotify is not sufficient.
Stick to the end of this article and read on to find the best tips to promote your music.
Are Spotify Ads for Artists Worth It?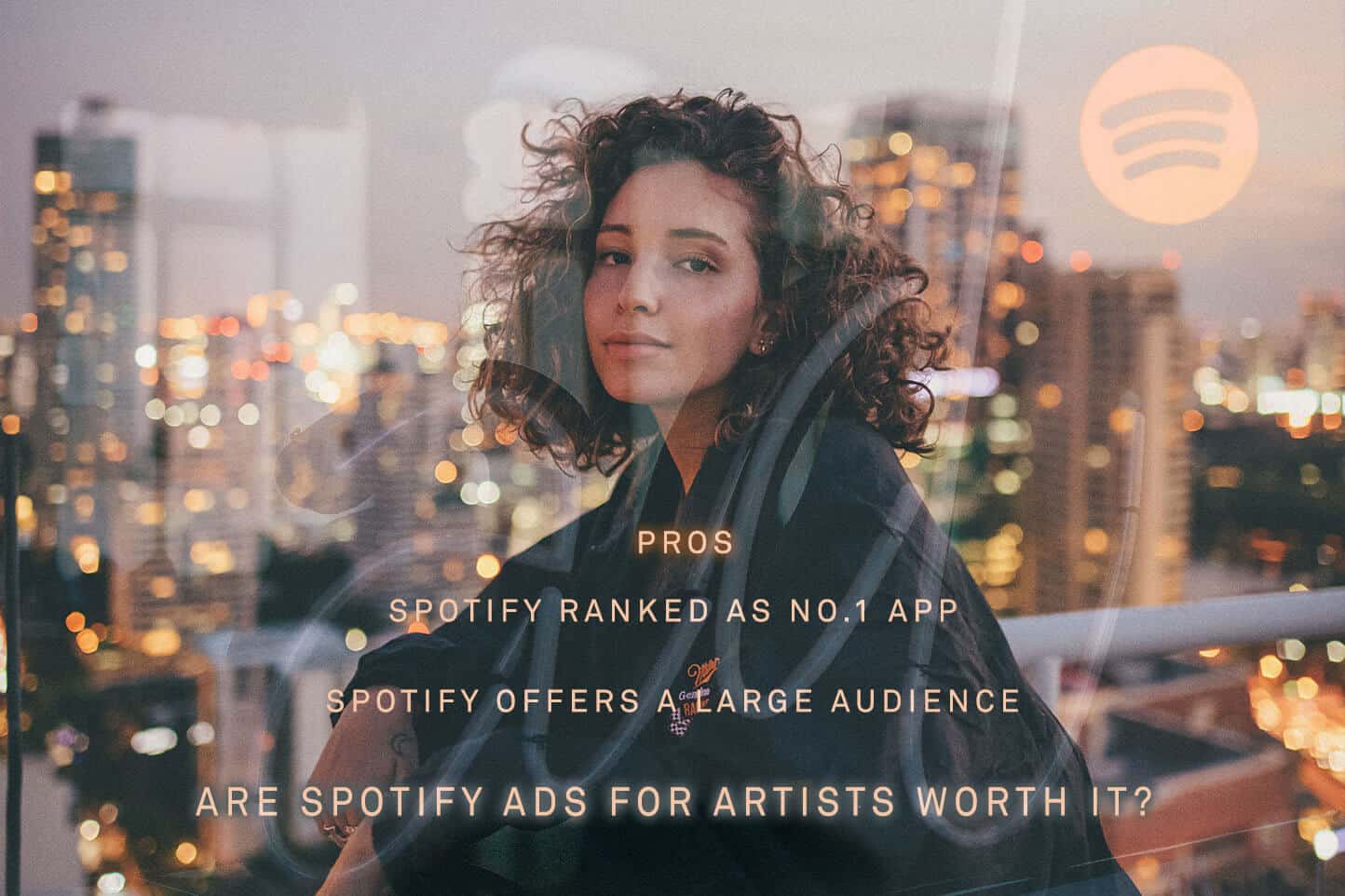 Ads on Spotify have been deemed more engaging and successful than traditional display networks. Audio ads are steadily climbing the charts, with an average of 4,000 to 10,000 advertisements being viewed every day.
As it holds great promise for ticket sales and better fan engagement. Before you launch your first Spotify ad campaign as an artist, you should know a few things.
To get a better idea of if Spotify ads for artists are worth it or not, you need to find out the pros and cons of promoting your music using Spotify ads.
Pros of Spotify Ads
Spotify Offers a Large Audience
Over 141 million Spotify users listen to ads, a massive audience for your business. Additionally, users from various age groups and demographics listen to ads. You can easily target your advertisement to the specific demographic you need.
In simple words, the ads on Spotify reach many people, making it a perfect place to promote your stream.
Spotify Has Been Ranked No.1
According to the stats, Spotify is the most used app.
Spotify advertising offers you more chances to reach your target audience. In addition, Spotify lets you monitor the performance of your advertisements. A website/app analytics tool lets you know whether or not your audience visits your website/app.
On the whole, Spotify has got an edge when you consider putting an ad on this app since you will be able to get your word delivered to a lot of people without just one ad.
Cons of Spotify Ads
Might Not Reach To The Right Person
Spotify Ads won't let you reach someone who has an interest in your ad.
The music preferences of your target audience may make it hard to match your ad with them. A person's streaming behavior makes it difficult to predict their interest in a particular service. Your stream might not reach the correct person since Spotify has no algorithm to match users' interests.
However, it shouldn't make you decide that Spotify ads for artists are not worth it.
Spotify Ads for Artists: Tips to Promote Your Music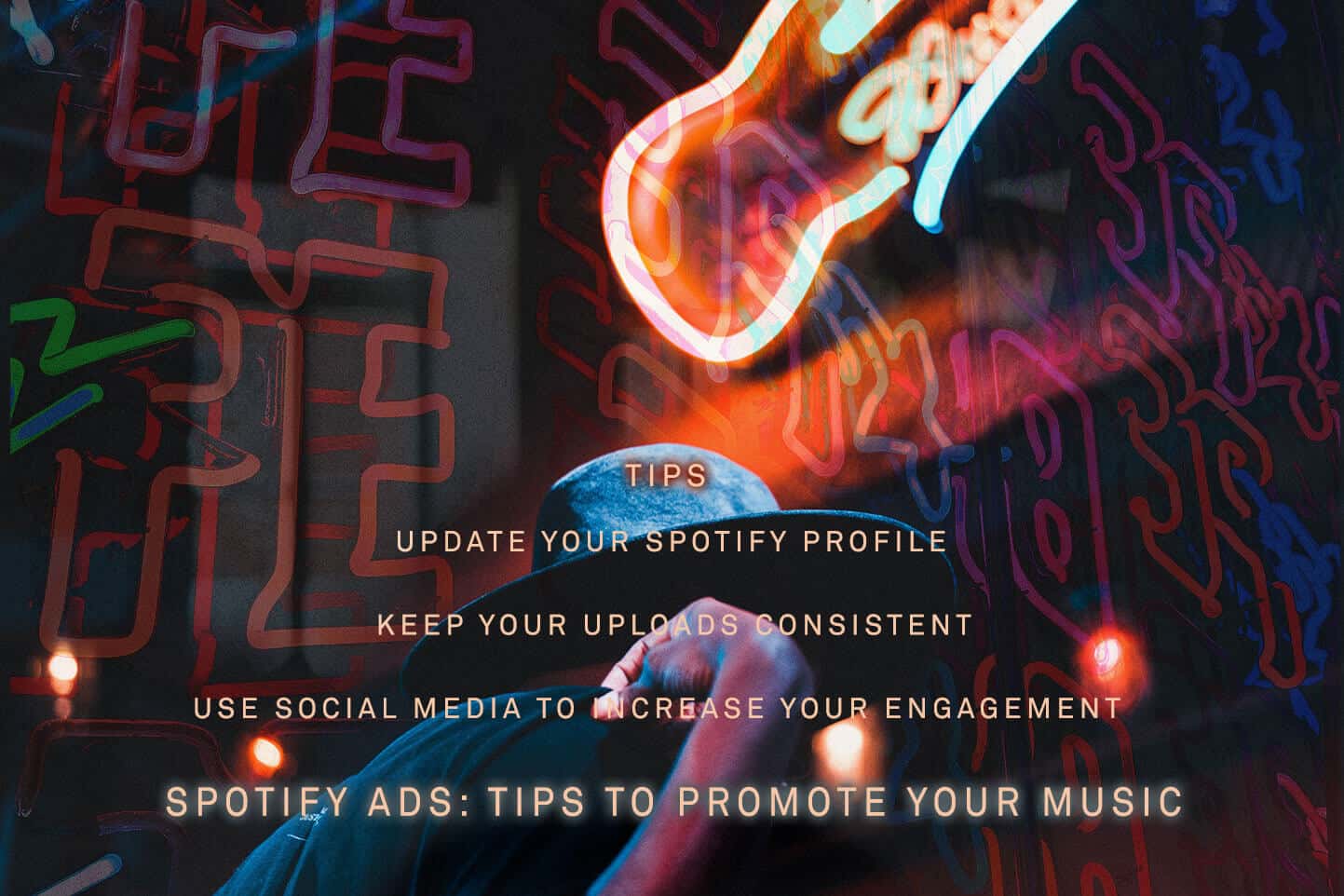 The final goal is to make your music get millions of streams on Spotify. Isn't it?
There are a few tools provided by Spotify to help you promote your tracks on the platform.
Make sure you claim and verify your artist profile first. People have uploaded their music to Spotify in a few instances, but they did not claim or verify their profile, making their music almost undiscoverable.
Here are some simple tips that you can use to promote your music on Spotify.
1. Your Spotify Profile Should Be Up to Date
It's an opportunity to give fans insight into your brand, so make your Spotify profile reflect who you are as an artist. Make sure your bio is relevant and includes relevant photos.
Also, the artist pick feature allows you to share new or favorite tracks, and you can share fundraising links or playlists you would like to share. An updated profile is the first step in promoting your music on Spotify.
2. Use social media To Increase Your Engagement
Ensure that the same message is shared on your social platforms. Encourage your followers to follow you on Spotify as well. Rather than sharing your tracks and hoping for plays, ask them to follow, share, and like your music.
It is just as important for you to increase engagement and play counts across the platform.
3. Keep Your Uploads Consistent
This is the key to getting your Spotify streams to reach people. If you want to promote your Spotify music, make sure that you keep your uploads consistent.
Musicians must accept that no matter how popular they become, they will quickly lose their renown if they stop creating music and uploading it.
However, it would be best to keep in mind when releasing new music to maintain a regular schedule, but you don't want to overdo it with mediocre content.
It is common for musicians in the music industry to rise and fall with the ebb and flow of the market when they release new music. But suppose you don't release new music for an extended period. In that case, your fans will quickly switch to another favorite artist who consistently releases new music—a sad reality you must be careful about.
Alternatives to Promote Your Audience on Spotify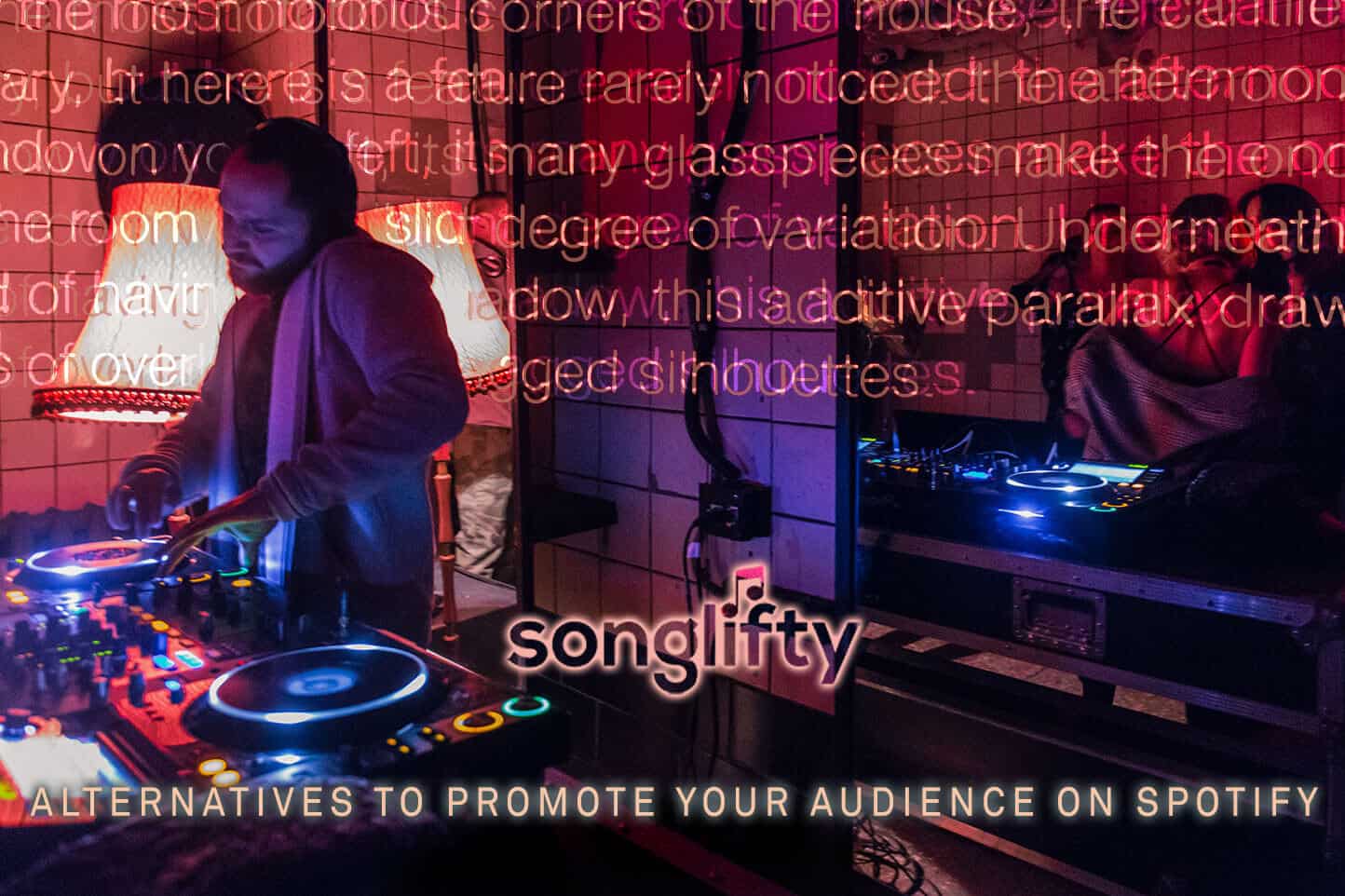 There's no way to bounce over the grind of building your discography, brand, and following from scratch from the ground up.
Although the Spotify promotion services we will share here offer legitimate opportunities to grow your musical empire, don't expect instant success. However, to promote your music on Spotify, Songlifty works wonders.
Songlifty is a promotional tool used by many artists streaming music on Spotify. It is considered one of the most reliable sources of getting your music promoted instantly. You don't have to do all the struggle when Songlifty is offering your exceptional services that are genuinely worth the try.
So, what are you waiting for?
Get your hands on the perfect Songlifty package and see yourself growing.
Wrapping Up
Spotify Ads for artists are worth trying if you want to make your profile get more engagement and views. You can always take this step to grow your overall profile. In addition, by following the tips for promoting your Spotify profile, you can always stand among the competitors.
Hopefully, you now have all the information you need to start with Spotify Ad Studio and launch your ad campaign for your upcoming album or stream!
You don't need to fret if you are unfamiliar with this or don't have the time to do all this yourself. Songlifty will be happy to assist you.
With the Spotify stream promotions available at Songlifty, you won't have to worry about how to increase your Spotify streams. Have great streaming on Spotify!