Struggling with how to promote your YouTube Channel? Don't worry! Here we bring to you the top apps to promote your youtube channel to help you start your musician career.
Being a musician, one has to have a solid social media presence to gain the maximum audience. With the rise in YouTube videos, it has become a need of the hour to be an active producer of YouTube video content. Furthermore, music makers have several options to stand out from their competitors and maximize their viewership with YouTube videos. 
In case you enjoy making YouTube videos and showing what you are good at to others, you might consider looking at the following YouTube tools if you want to find out how to increase views on YouTube to grow your channel for free. 
Using specific tools for YouTube will help you build your channel if you want to know what keywords to use, when to post and how to manage your social media accounts. Let's find out more!
Top 10 Apps to Promote Your Youtube Channel
As you begin to work on your music videos, you may be frustrated by the low income. You might wish to consider paid promotion via Google Ads, recommended by YouTube experts. 
However, keep YouTube search statistics in mind when developing a marketing strategy. As well as joining YouTube creator communities, asking as many questions as possible helps a lot for people who're stuck with a few YouTube subscribers. 
Here are the top 10 apps to promote your YouTube channel without spending a lot of time and effort. 
1- Vidiq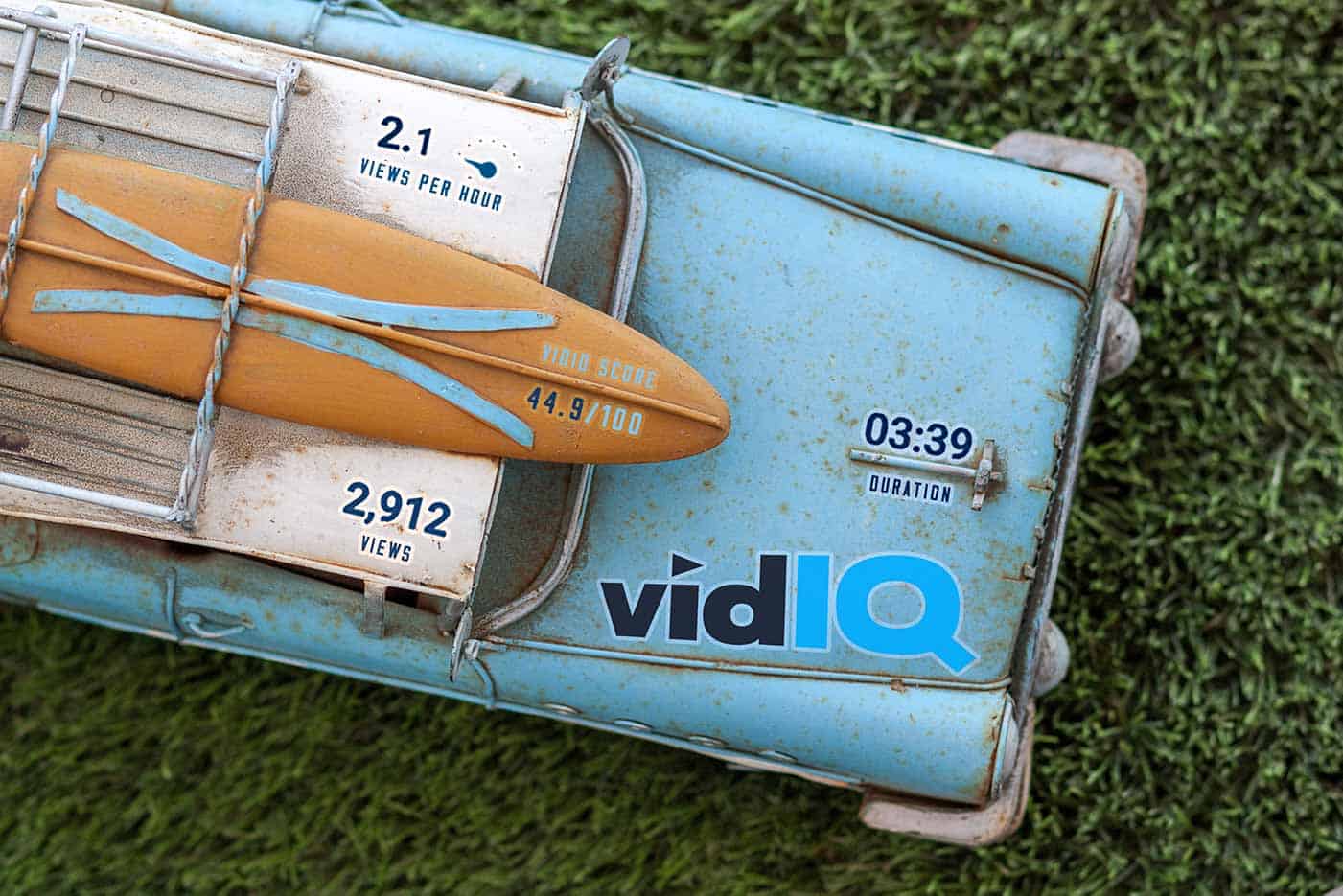 YouTubers creating music videos or content for other niches can grow their channels through Vidiq using less time and effort than they would otherwise have to spend. This is a full-fledged package that offers everything your channel needs to appear at the top of your competition's list.
Video offers a detailed analysis of each part of your YouTube channel. From analytics to reports on who views your channel and how you can compare your videos with your competitors, the Vidiq tool provides in-depth feedback on your channel's performance. 
Whenever I create a video, I like to check out other videos that might be similar to mine, see what their tags are, how many views they're getting, how many comments they have, and if they ask for likes at the end. Compared with other similar videos, it makes a significant difference for YouTube creators to set targets for their music content.
Do you get fascinated by YouTube views in numbers? Vidiq offers this comparison-based feature to help you compete with your competitors. 
Vidiq is one of the best apps to promote your YouTube channel. It provides SEO tools to help musicians optimize their YouTube videos and rank them at the top. In addition, it analyses your video and reveals the tags in your video that get the highest scores. You can also use these tags to enhance your video's visibility. 
2- SEMrush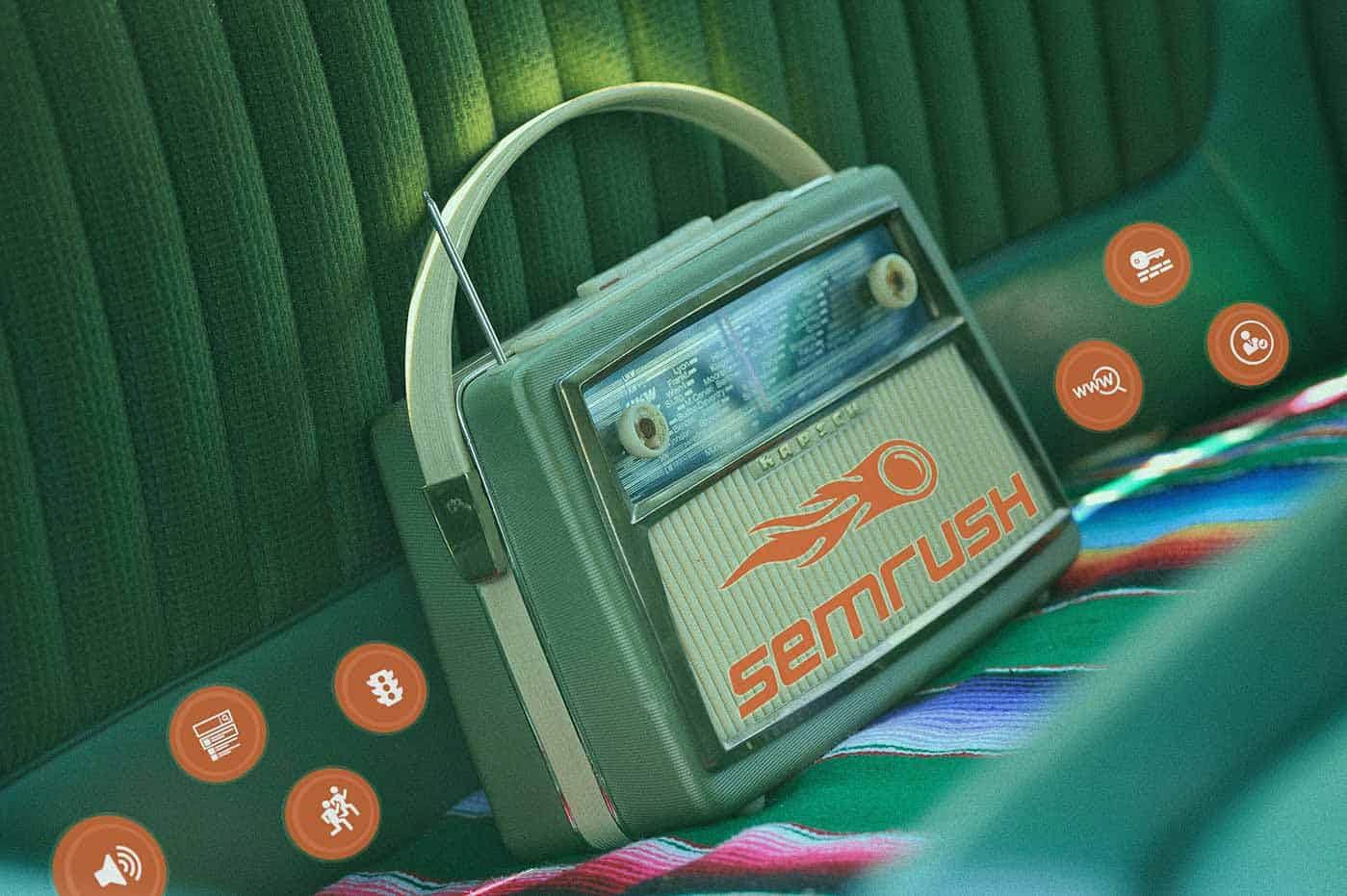 This YouTube tool is an industry leader that digital marketers can't get enough of. The platform provides search engine optimization, PPC, competitive research, social media, and content marketing, all under one roof, which musicians need most. Analyzing website performance can also be done using the SEMrush YouTube analytics tool.
SEMrush is considered an efficient tool for YouTube promotion, helping musicians and other content creators with several features. This website claims to match perfectly social media marketing, competitor research, and PPC. 
SEMrush provides an organic way of promoting your YouTube channel using SEO techniques by running technical SEO audits regularly. Among the features offered by SEMrush, you can discover millions of relevant keywords that can upgrade your ranking on the SERP. 
Your market and website are well-known to SEMrush. This service gives you access to over 310 million ads, 20 billion keywords, and 17 billion URLs crawled each day, the most extensive database in the world. Being a musician, one can benefit from the extraordinary services provided by the SEMrush YouTube SEO tools. 
3- Social Blade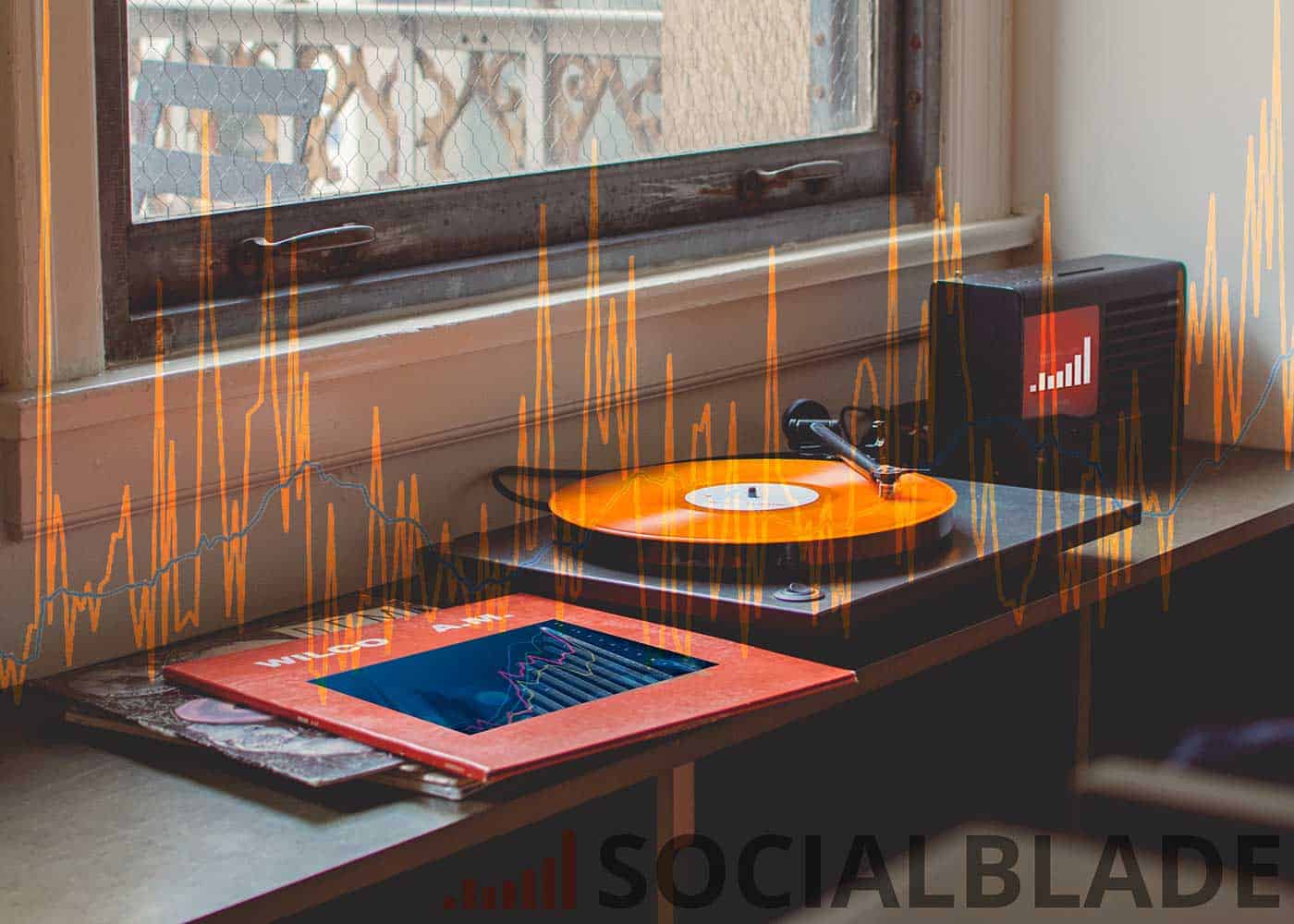 If you are an aspiring music content creator, Social Blade is your go-to YouTube promotional tool having all that a YouTuber would ask for. With Social Blade, you can track your competitor's YouTube channel and know more about what's making them reach the top. 
The suggestions provided by Social Blade can bring a boost to your music channel. The underlying secret to a successful YouTube channel is to copy what the top-rated YouTube channels are doing. In contrast, if you think smartly, you can reach the moon without completely following everyone else's paths. 
Social Blade provides the following features:
Shows your YouTube channel's complete performance history
Offers insights to support channel content planning
Helps in creating eye-catching titles
The Keyword Research Tool in Social Blade is exceptional since YouTube is a very dynamic platform. It gets very complicated for musicians who are new to the industry to stand out among the lot. Therefore, the keyword research tool provided by Social Blade will make your video appear in the user's suggestions and recommendations tab, ultimately making your viewership increase.
4- Bitly
Having lengthy links in your YouTube description box can make your video look dull and less attractive to the viewers. To maximize the digital initiatives of music creators and other content creators, Bitly offers embedded link management and analytics. It ensures that your description box doesn't look unappealing and too messy. 
For music creators who are also working as affiliate advertisers or marketers, Bitly is a must-have among the YouTube tools. To make your links shorter and readable, you can refer to Bitly for a branded call-to-action description box. 
5- Tubular Insights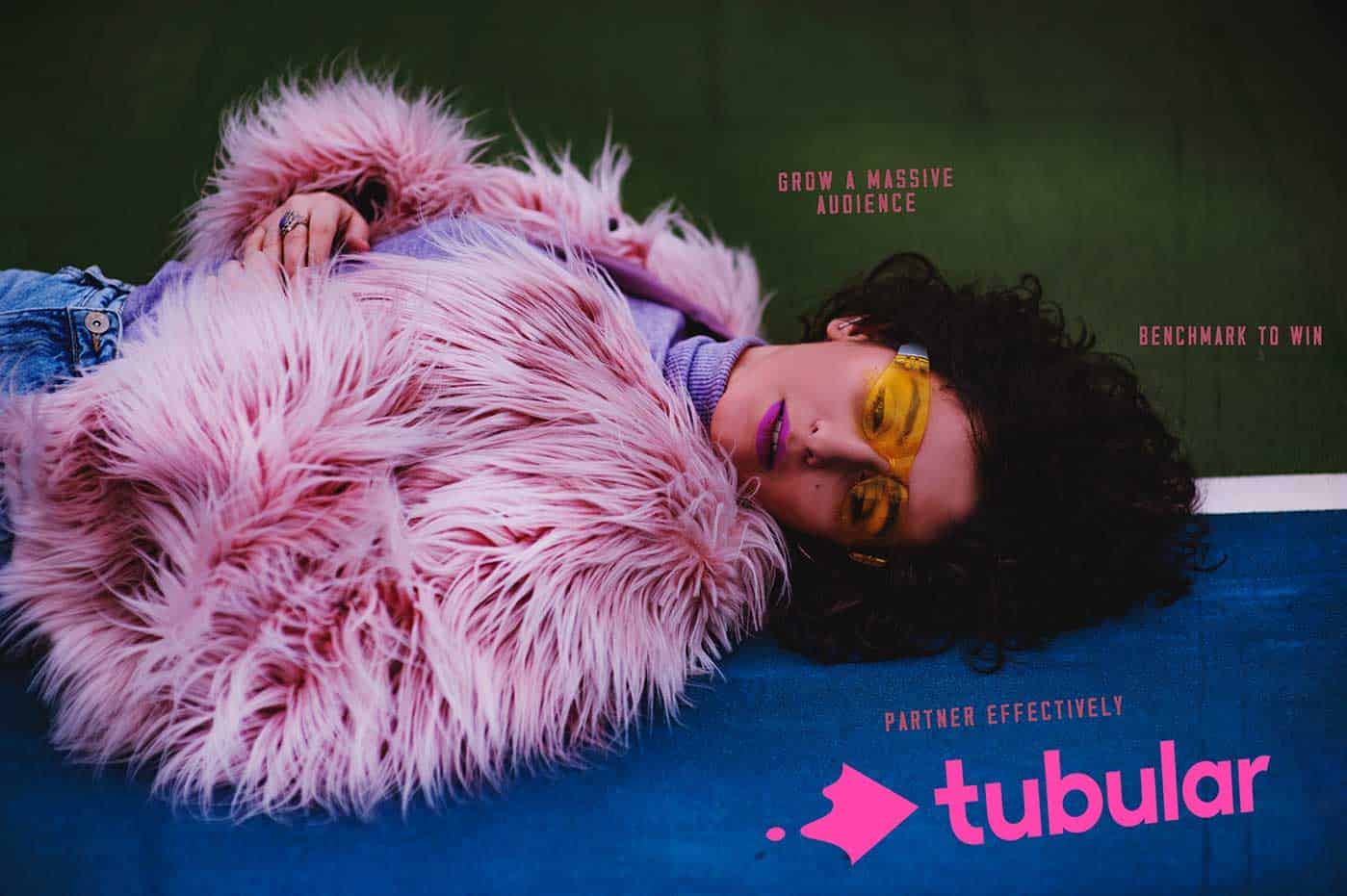 That is exactly what a video content creator always keeps in his mind. What if you have YouTube tools working for you? Sounds amazing! Tubular Insights is also known as ReelSEO.
For a music creator like you, Tubular Insights is ranked at the top of the apps to promote your youtube channel by providing content creators with the relevant tips, tricks, and trends active in the market. Marketers trying to create video content can get advice from experts on this network.
Tubular Insights tracks all the video content from across the globe, regardless of what device or platform it comes from. These videos are then broken down by trend.
By utilizing this information, you will create videos relevant to your audience.
The YouTube blog posts here cover many different YouTube-related topics. The how-to guides are very straightforward as well. Tubular Insights provides a good reading platform to gain maximum knowledge by reading the content related to YouTube promotional strategy and further expert advice.  
YouTube creators with a big following can be found online and learn from their success stories. Learning from those you look up to is a successful approach that can help you reach the top rank if followed. Therefore, Tubular Insight is a tool to be chosen when you are looking for the answer to how to promote your YouTube channel. 
6- Songlifty
Have you recently entered the music business? Do you find it challenging to navigate the turbulent waters of music marketing? 
Music industry trends are a challenging field that we have had experience with over the past 15 years. Talented musicians are attempting to reach audiences through the web today but facing obstacles such as how to grow a loyal following? What methods can they use to be noticed by major labels? 
To get more subscribers to your channel and promote your music on social networks, Songlifty provides you with the best and fastest tools for music promotion. YouTube, Spotify, Instagram, Facebook, and TikTok are just a few of the major music platforms that Songlifty promotes. Take advantage of the social media marketing services offered by Songlifty now!
Songlifty has offered unique features to make your YouTube music channel stand out among the crowd. The music promotion site by Songlifty was designed to assist your ideal growth plan by increasing your social presence on the major online platforms. You can depend on Songlifty to provide music promotion services that fit your needs.
If you are looking for the perfect way to get your YouTube channel promoted and increase your viewership, Songlifty is the most trusted YouTube analytical tool that you can trust. Other than YouTube, Songlifty can offer you free tools to grow your presence on Instagram as well as on Twitter and Tiktok. 
7- Keyword Tool 
Titles, tags, and descriptions can be based on the keywords provided by Keyword Tool, which is an efficient YouTube analytical tool. 
Keyword Tool allows you to find long-tail keywords, which is an excellent feature. With catchy headings and impressive titles, your video can be ranked at the top of the YouTube search engine result page. 
Similarly, you can optimize your Instagram, Twitter, or Tiktok channel for search engines, just as you do for your website or YouTube channel. 
YouTube is not the only search engine Keyword Tool can help you with. It can also help you generate relevant keywords for Google, Amazon, Bing, and other search engines. As a result, all your channels will see a boost in traffic and a higher ranking.
You can improve your reach by choosing the country you're targeting. It isn't enough to create a great video, as I said before. Content won't be effective if no one sees it. A vast number of techniques, if followed correctly, can lead to your music content getting noticed by the public. 
Henceforth, these analytical tools for YouTube promotion are explicitly designed for musicians and other content creators to create quality content. By using these tools, YouTubers can let users engage with their videos and ultimately reach their goals in a more innovative way. 
Now, your aim to beat your competitor has been made possible. Keyword Tool has got your back!
8- YouTube Studio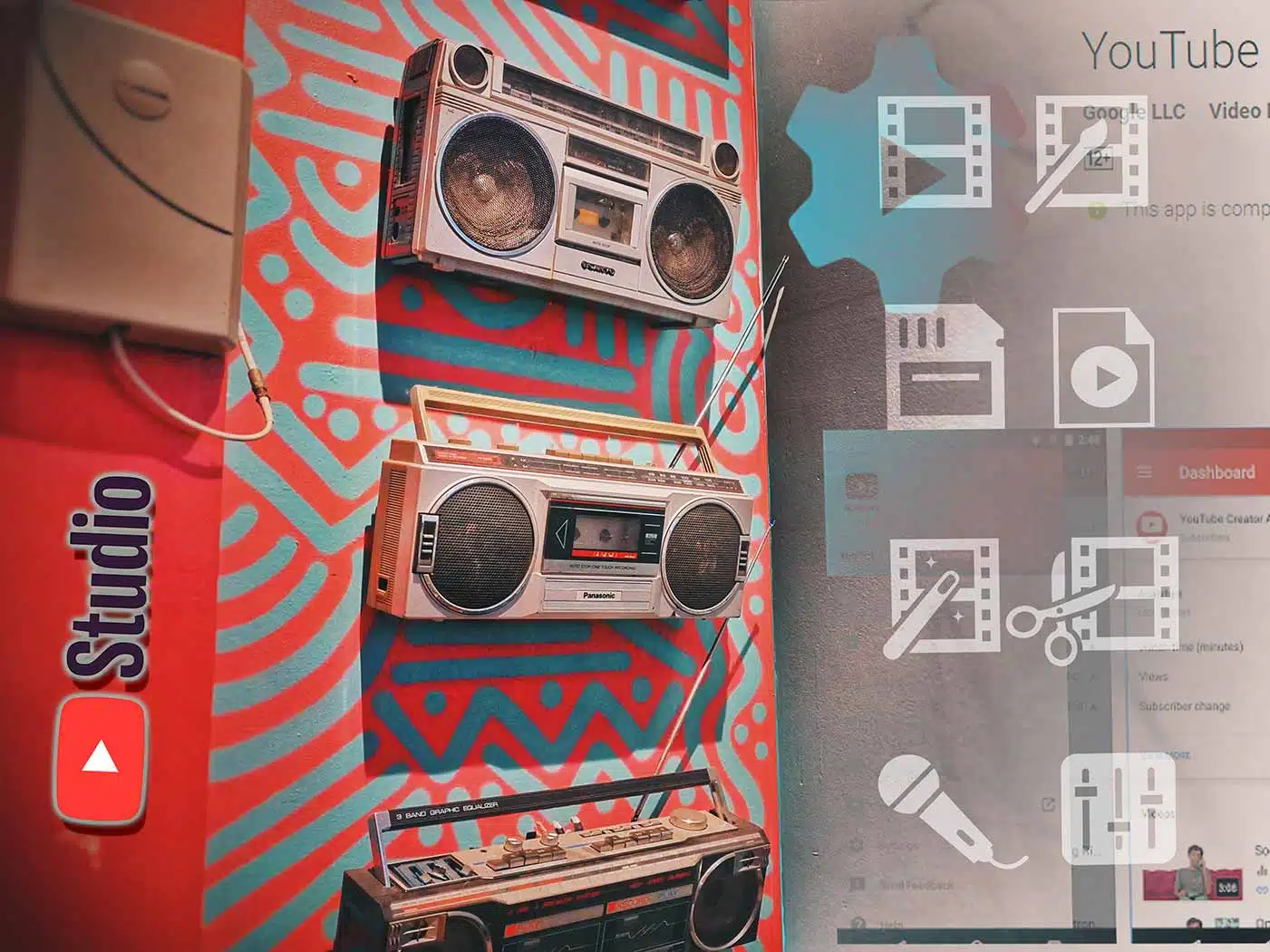 Now that you have your YouTube channel, you create music content and upload it on several platforms. However, you are not lucky enough to make it reach the people. YouTube Studio is a tool that can help you analyze your channel's performance and provide you with tips to create trendy videos.
If we choose and opt for the most convenient YouTube promotion tool, it should be YouTube creator studio. When using this tool, you don't have to get into so many technical aspects. It consists of easy-to-use features that can check the channel's visibility, restrictions, views on videos, the performance of channels compared to the competitors, and manage the YouTube channel's monetization.
Having access to all the data from the comment section can help you manage your YouTube channel's progress effectively and efficiently.
Another exciting service offered by YouTube Studio lets you create playlists to organize your YouTube channel and make it tidy and clean. No one would want to explore a music channel full of an unorganized list of videos.
The five main analytical features offered by YouTube Creator Studio are as follows.
Your channel's reach and impressions.
The average views that you get on your YouTube videos and your channel's watch time can be seen from the YouTuber Creator Studio.
Top earning videos from your channel and the revenues being generated by the channel are utilizing conveniently available on the YouTuber studio.
Engagement in YouTube videos can be checked from the YouTube channels.
The statistics can be checked for your YouTube channel, which can let you know your YouTube channel's current performance and how you can target the potential audience and reach the maximum viewership.
9- Camtasia
Apart from the promotional tools merely used to increase the viewership, the Camtasia tool is a screen recording tool and a video editor. Video editing can be an effective way of enhancing your content. It's common for you to instruct people on using different musical instruments or music-related applications on your computer. 
However, you don't want your screen to be recorded using a camera or smartphone. Not only does it not look professional, but it is also inefficient. Additionally, it won't be very easy for people to follow your directions if you are explaining something without demonstrating it.
Camtasia is the preferred tool for recording screen activity.
Screen recording allows you to mark up, edit, and add effects to your recordings afterward. Having the ability to record mouse movements and show keystrokes is ideal for anyone creating video tutorials.
If you want to make your videos accessible to people who don't have sound, add annotations like highlights, arrows, and captions. With Camtasia, you can record the screen without any other disruptions. Most YouTube video creators prefer Camtasia because it offers a wide range of editing options. Your YouTube videos will get maximum viewership if they are well-edited and have appealing effects to make the viewer stay. 
With Camtasia as a YouTube editing tool and screen recording app, you can play with many features and make your video look a thousand times better with exciting editing tools. Make your music stand out with great edits that will make your viewers go Wow!
10- Creator Academy
YouTube officially offers a Creator Academy. It is a resource that YouTube content creators can use. If you are a musician, this resource is an unusual way to learn to ace your YouTube videos and reach the maximum viewership. 
To perfectly manage a YouTube channel, one has to know the dos and don'ts of posting on YouTube. Being a musician, you can learn a lot from Creator Academy. 
So, if you want to ace your YouTube channel, you should learn all about how to win from your competitors. What could be a more authentic source of learning about YouTube than a resource offered by YouTube utilizing itself? Creator Academy provides the following learning material:
Edit your Youtube video
Upload your YouTube video
Shoot a perfect Youtube video
Monetize your Youtube channel
Apart from these topics, the Creator Academy offers so much more. If your goal is to make your music YouTube channel reach millions of views, it is vital to learn all the aspects and gain the knowledge first. With Creator Academy, all your worries will go away.
Wrapping Up
Now that you have a good idea of the Top 10 Apps to Promote Your Youtube Channel Like a Professional, it's time to use these applications to make your YouTube channel reach thousands of subscribers and millions of views. Maybe millions of subscribers as well! However, let's be realistic. As a musician, all you can do is give your best and make the most of your music skills. Looking for an audience and making your YouTube channel reach all parts of the world is not an easy job.
The top 10 apps to promote your YouTube Channel like a professional, as discussed in this article, are what you can trust as a musician. Among all the tools mentioned above, Songlifty is one of the most authentic tools for YouTube promotion. By providing promotional resources for YouTube, Spotify, Instagram, TikTok, and Facebook gain maximum viewership and audience at highly affordable rates. So, what are you waiting for? Go and get the discounts to let the world know about what talent you've got. Good luck!